Flare Up by Shannon Stacey finds firefighter Grant Cutter at the scene of a fire. When he pulls a barely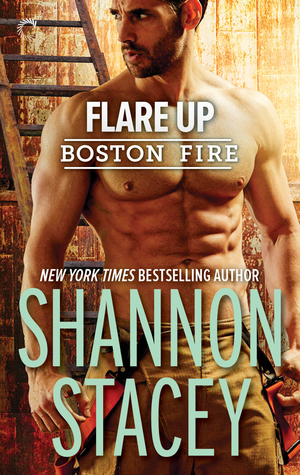 conscious woman out of the flames, he realizes it's Wren, the woman who left him broken hearted. He had no idea she was still in Boston, let alone living in the run down apartment complex. Wren didn't expect Grant to be the one to rescue her, but now that they're reunited, she has to admit to the truth of why she really ran away from him. When danger comes knocking on her door, will her fears of Grant being hurt come true?
This book was not my favorite of the series, and I had mixed feelings about it. I liked that Grant and Wren didn't beat around the bush about why she left; she comes right out and admits the issue of her violent ex and her fear that he was after her. However, why does she confess it now? If she just discussed it with him in the first place, like she so easily does in this book, it would have saved them both a lot of heartache.
Grant goes from being angry at Wren to forgiving her and wanting to be with her way too quickly. It felt like one page he was mad then the next he wants a reconciliation, even before he found out why she had left.
I thought there were a lot of scenes where the two of them were apart, which I felt took away from building their relationship up more. It was, however, nice to catch up with the other guys from the firehouse and their significant others. As always, they support one another, and the women welcome Wren back into their fold with ease.
There's some suspense, but I was diasppointed with how it turned out. Everything was resolved off the pages of the book, leaving readers only to be told what happened after the fact. Considering that was a large part of why Wren ran in the first place, I felt that readers should have gotten to see how it all ended instead of just being told it was over.
Overall it wasn't a bad book, but it wasn't as good as the other books in the series. If you enjoy the second chance trope or enjoy firefighter heroes, this may be a book for you.

Book Info: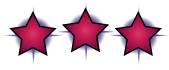 Publication: January 29, 2019 | Carina Press | Boston Fire #6
Nursing a broken heart while everybody around him seems to be drowning in happiness has Grant Cutter wondering whether staying with Engine 59—or even Boston Fire—is in his future. It's tempting as hell to pack up what fits in his Jeep and hit the road. But then a 911 call brings the woman who shattered his heart back into his life, and he knows he won't ever be able to fully leave her in his rearview mirror.
For a few months, Wren Everett had thought the nightmare of her past was behind her and she might live happily ever after with Grant. Until she got the phone call letting her know the time her ex had spent in jail for assault hadn't cooled his temper or determination that she belonged with him. Cutting ties with Grant was the hardest thing she'd ever had to do, but it was also the only way to keep him safe.
Now that Grant is back, he's not letting Wren push him away again. And even with the trust issues between them, Wren dares to hope she and Grant might have a future together after all…if they're willing to fight for it.