Free Fall by Karen Foley: Twenty-eight year-old photographer Maggie Copeland has lived in Chicago for the past 10 years. She fled her hometown on Whidbey Island to start a new life after she was jilted at the alter by her now ex-fiance, navel pilot Phillip Woodman. At the time, she was humiliated and embarrassed, so relocating to the Midwest was a good solution. Unbeknownst to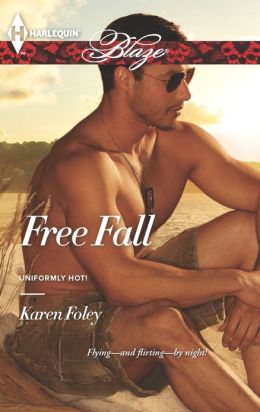 Maggie and prior to Maggie and Phillip's courtship, Phillip had a one night stand with Pam, the admiral's daughter and she was pregnant. Phillip married Pam and due to circumstances beyond his control, was never able to apologize to Maggie or tell her the truth about the situation. So returning to Whidbey Island is a huge ordeal for Maggie.
Maggie's twin brother Eric and his wife need a vacation. Because Maggie loves her brother and sister-in-law dearly, she agrees to come home and manage their jewelry store business in their absence. Maggie has planned to stay for only three weeks, that is until she meets and falls in love with sexy, navy pilot Lieutenant Jack Callahan.
Thirty-three year-old Jack Callahan is now stationed on Whidbey Island, which is his dream come true. After Jack's parents divorced when he was ten, he lived with his Mom and spent summers on the island with his grandparents. While his house is being built, Jack is renting the neighboring cottage from Maggie's brother Eric, so Maggie ends up being his temporary landlord.
Maggie and Jack meet while Maggie is taking pictures of the Puget Sound. Jack comes to her rescue when she has trouble getting down from a high boulder. They are instantly attracted to each other and sparks ignite. Living in such close proximity, allows them to get to know each other really well in a very short period of time. They have hot, mind blowing sex and their feelings for each other run deep.
Maggie is wary about being involved with another pilot. She is afraid of getting hurt and her heart breaking. Also, committing to Jack means living on the island, which Maggie is not sure she can handle. Jack's feelings for Maggie are new to him, as he has never experienced this kind of raw emotion before. A few coincidences later and after lots of face-to-face communication, Maggie and Jack realize they are made for each other.
I really liked this book! It is hot, Hot and HOT! It is a well-written, fast paced read that keeps you wanting more.
Book Info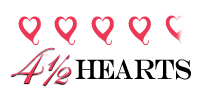 Publication Date: June 18, 2013 | Series: Harlequin Blaze (Book 757)
Subject:
Lt. Commander Jack Callahan
Mission:
A high-flying maneuver…with tantalizing perks!
Being stationed at a naval base on Whidbey Island is a dream come true for Navy pilot Jack Callahan. But when a late-night encounter on a beach with a stunning woman turns scorchin' hot, Jack's dream starts resembling an X-rated fantasy….
Three weeks in her hometown is nothing short of torture for photographer Maggie Copeland. The town hasn't forgotten she was dumped at the altar by an aviator, and neither has she—until her naughty rendezvous with the oh-so-scrumptious stranger! But then Maggie learns that Jack is a pilot. Can she resist the force of their sexual chemistry…or will she find herself falling for another flyboy?