From Heiress to Mom by Therese Beharrie Are you ever enough? Will you ever be enough?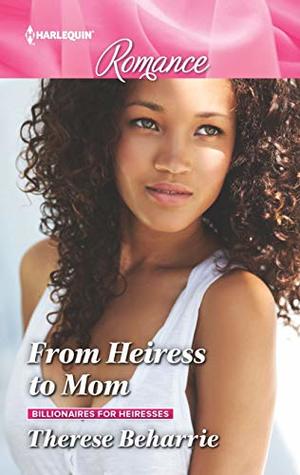 Autumn Bishop wasn't sure she would ever be. She had spent her entire childhood and then into her adulthood feeling like she was never going to be good enough. It didn't help that her sister was there. Then she just started to pull back.
Hunter Lee was a mess. He loved, yes, but was it enough? That was what he couldn't figure out. He couldn't give more. He just couldn't. That said he wasn't whole when Autumn wasn't in his life. Would being friends be enough?
Then when the unthinkable happens and Hunter comes running back to Autumn everything turns upside down. Will it ever right itself again?
This was something that is a double edge sword. It is an incredibly well written book. So much so that my dislike of Hunter NEVER went away if anything it only got considerably deeper and made me actually begin to stop feeling sorry for Autumn and actually begin to not like her as well. The plot has a great start but I personally couldn't get over Hunter. This is book 2, it can be read as a standalone, but be prepared to just get frustrated. Oh and the title doesn't really fit what you end up with.
Book Info:

Publication: Published May 1st 2019 | Harlequin Romance | Billionaires for Heiresses #2
Finding a family…
…with her ex?
In this Billionaires for Heiresses story, Autumn is stunned when Hunter Lee, her billionaire ex turned best friend, appears on her doorstep—with a son! Their relationship changed because she wanted a family and he didn't believe he'd make a good father, but they never stopped loving each other. Now he needs her help. Will caring for baby Eli together make them realize how much they both want this little family…forever?