Today it is my pleasure to Welcome author
Heather McCollum
to HJ!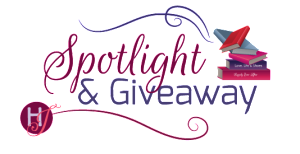 Hi Heather and welcome to HJ! We're so excited to chat with you about your new release, The Wicked Viscount!

Thank you for having me! I'm thrilled to be here today on Harlequin Junkie!

Please summarize the book for the readers here: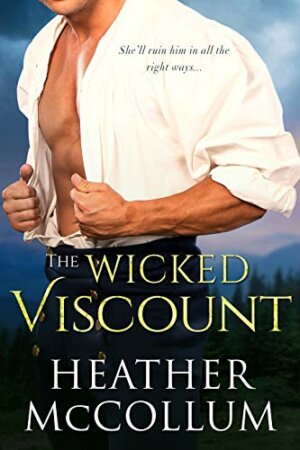 The story takes place in the 17th century and follows a fiery, country-raised Highland woman named Cat Campbell. She is summoned down to London by the queen to see if the king, who has been taken ill, has been poisoned. The handsome, brawny, but very English, Viscount Nathaniel Worthington, volunteers to escort her down to Whitehall Palace for the mission. Having shared a fever-induced kiss months ago when Cat was tending Nathaniel's gunshot wound, the two of them have unfinished business and a heat growing between them that cannot be ignored.

Please share your favorite line(s) or quote from this book:
His voice was so close she could feel his breath brush her lips. "Of course I bloody want you. You think that it's been easy keeping you close and not being able to strip you down and make you moan?"

His words were like the strongest whisky mixed with fire, racing along with her blood. The ache became a whirlwind, whipping through her. "Then make me moan."
Please share a few Fun facts about this book…
I had a bloody hard time switching gears to write an English hero. Most of the Englishmen in my books turn out to be villains or weak-kneed secondary characters. But as you will see, Nathaniel Worthington is definitely a hero in every sense of the word.
To learn what it was like to be Cat being tied tightly into an English court gown for the first time, I commissioned Victoria Vane to create an authentic 17th century English mantua costume for me, complete with stays, petticoat, and the ludicrously tall fontage headdress. It was quite eye opening! I don't know how ladies wore these heavy, tight gowns without swooning more than they did. I love my gown, but I can only wear it for short periods of time.
I name my villains after my daughter's ex-boyfriends who were jerks to her : )
What first attracts your Hero to the Heroine and vice versa?
In a previous book in The Campbells series, Nathaniel is shot and nearly dies. Cat saves him with her clever, self-taught abilities to heal. When he is fighting the fever, he kisses her because she is uniquely beautiful with her head-to-toe freckles, and he's never had a woman outside his family sincerely care about his well-being. Cat was attracted to the handsome stranger's refined strength and polite ways, but she ignores him, especially after the kiss, because she has always despised Englishmen since her father was killed by one in battle.
Did any scene have you blushing, crying or laughing while writing it? And Why?
Nathaniel makes up a card game called Cards Up in an attempt to find out more about Cat. Depending on the card they turn up, they have to reveal a truth about themselves or ask the other a question. A high numbered card requires a very personal truth or question while a low numbered card prompts the player to reveal something trivial. There are two scenes where they play the card game, and both are my favorites. Here is part of the first one, where Nathaniel is trying to figure Cat out.
He cleared his throat, his mind latching onto a question that might give him some more clues to her nature without making her storm off. "Cat, what is the one thing you refuse to ever do in this life?"
She blinked but didn't say a word. They sat opposite one another, the scarred table in between them, in the silence of the cabin until he thought she might not answer. "Perhaps kill a child," he suggested, giving her an easy answer.
"What if the child was trying to slice my sister's throat?" she answered, shaking her head.
"True, I suppose. Or perhaps you would never marry an Englishman." He smiled over this, expecting her to grab the easy answer, but she shook her head.
"Nay," she said, making his shoulders relax with an exhale. She leaned slightly forward over the table as if she were imparting some crucial wisdom. "The one thing I will never do in all my life is…fall in love."
His brows lowered. "Fall in love?"
"Aye. That I will never do," she said, pushing back in her seat. She caught the corner of her one remaining card to flip it.
"Wait," he said. "You will never… Of all the things you could have answered, you pick that you will never fall in love?"
"There is a question in there that I don't have to answer," she said with a smug smile. "But I will give ye one anyway." She crossed her arms to rest on the table before her. "Love makes a mess of life. It makes one weak and stupid."
"You love your sister," he said.
"Aye, and my love for her will make me risk my life for her. Someone could take her again, like that bastard Burdock, and if she is killed, I will go insane in my misery. She was thrust into my life when she was born, but now she is all I have left. Not even my kitten, Jasmine, remains to make me fill up with sorrow if something terrible should happen. Only Izzy, and she is safe at Finlarig Castle."
"You will not love anyone else because you are afraid to be sad if they die?" he asked slowly.
She frowned. "Love makes one weak. Love for religion, whisky, and country killed my father. Love for my father killed my mother." She shrugged. "I will not die for loving someone or something else."
Before he could repeat her answer to get her to talk more, she flipped her last card. "A three of hearts." She smiled at him. "My favorite color is also green."
Readers should read this book….
To enjoy the world of 17th century London, with all its conflict, treasonous plots, royal etiquette, and cultural/social issues. Also, to watch two people, who have pasts and personalities that make it nearly impossible for them to be together, fall in love despite it all.
What are you currently working on? What other releases do you have in the works?
The fourth book in The Campbells series is in developmental edits right now. It takes the students of the Highland Roses School to a Samhain Festival where the chief of a rival clan abducts Alana Campbell. Shaw Sinclair must keep the baby entrusted to him healthy in order to regain his castle and honor and ensure his clan's survival. When Alana offers to help him at the festival, he realizes that she is the key to keeping the baby alive.
I have also started writing the first draft of the first book of a new Highlander series set in northern Scotland in the late 16th century. The SONS OF SINCLAIR series is about four brothers who were raised by a warring chief to play the roles of the four horsemen of the apocalypse to bring glory to their clan. The first book, Highland Conquest, is about Cain Sinclair. His only focus has been on conquering other clans and people, but then he meets the daughter of an enemy and learns that love can only be gained through surrender. This book will release in print in the spring of 2020.

Thanks for blogging at HJ!
Giveaway:

For a US winner, signed copy of the first book in the series and some fun Highlander swag. For an international winner, a digital copy of the first book in the series.
To enter Giveaway: Please complete the Rafflecopter form and Post a comment to this Q:

Have you ever worn laced stays and/or a vintage court gown? I'd love to hear about it! If you have not, what era/type of gown would you like to try on?
Excerpt from The Wicked Viscount:
Cat and Nathaniel are sleeping together in a tent on their journey to London when Nathaniel wakes her up because he hears someone in their campsite.
"Do you hear me? Cat? Cat."

The whispered urgency in Nathaniel's voice brought Cat up from the dream. "What—?"

Nathaniel's hand covered her mouth, and he shook his head. He leaned in so that his lips brushed her ear, sending a tickle along her skin. "Someone has found us. Do not make a sound."

He was pressed up against her back, and even with her blanket still around her, she could feel his member pressing into her backside. Scooting silently forward, she turned toward him, the dream still fresh in her mind. She leaned toward his ear and whispered. "I thought ye said we were platonic."

His brows lowered with obvious confusion, and she pulled her hand out of the blanket to point down at his groin. He shook his head and bent toward her ear. "It is a morning happenstance for all men, but we have a more crucial predicament going on." He jabbed his finger toward the tent wall, where Cat could hear the sound of slow footsteps, a crunch of leaves, the snap of a thin branch.

She pressed her palm against his chest and sat up, finding the two blades she had under the rolled black trousers she was using for a pillow. He grabbed her arm, shaking his head. Apparently, Nathaniel wanted to take care of the issue. He could come along if he liked, but Cat had always looked out for herself.

She pointed at herself and then at the flap that acted as a door. He shook his head again, but she ignored him, crawling toward the opening. Thankfully she'd slept in her leather trousers and boots. He grabbed her foot. Blasted man! She reached back and pinched the top of his hand, making it open, but he caught her foot again.

She'd had enough. "Bloody hell! Let go of me, so I can slaughter the thief who is creeping like an idiot through our camp," she yelled, her voice ringing. It did the trick. Nathaniel let go, rolling out of the tent under the side flap to leap up as she lunged out of the front. They met in the middle, Nathaniel with his sword and Cat with her two blades set and ready to fly. The two of them stared straight at the intruder.

"Mooooo."

Stella and Gaspar, still on long tethers, blinked in the moonlight from under their blankets at the large heifer standing over the warm coals of their dying fire.

"Mooooo…"

Cat lowered her arms. "Mo chreach," she cursed low, glancing around. "Unless the thieves send in a cow first to confuse their victims, I believe us to be safe."

She heard Nathaniel exhale, and he marched over to the cow. "She must have wandered off from a nearby farm."

Cat ran into the tent to grab one of her blankets and returned to the cow, throwing it over her. "There now, sweet Bess, ye will be warm before ye know it."

"And what if there had been a troop of bandits out here?" Nathaniel said. "Five or even ten of them?" Anger laced his questions.

Cat's hands landed on her hips. "Then ye would have needed me instead of holding me down."

"I did not hold you down."

"Ye grabbed my foot, twice."

"To keep you inside to protect you."

"I do not need ye protecting me."

By now they were nose to nose next to the cow. "You are rash. Someone needs to protect you," he countered.

"Aye, and that someone is me, ye thick-headed dalcop," she said. Anger and frustration shot through Cat, muddling her thoughts. He considered her weak, a weak fool who rushed in without thinking. A foul smelling, dirty, weak fool. No wonder he wanted to be platonic. And damn her for wanting more than that one fever-induced kiss.

Nathaniel shoved both hands through his hair as if he wished to rip it from his scalp. Given the chance, she'd help him. "Cursing and flinging blades might protect you in the Highlands," he said, finally leveling his gaze on her and dropping his hands. "But in England…" He shook his head. "Ladies fight with words and glances, whispers and subtly placed insults. They listen for weak links in strategies and smile despite the intrigue around them." The fury from before seemed to deflate from his voice.

"And ye think I will stand out like a filthy Scots peasant," she said, her voice lower, resigned.

His hands fell upon her shoulders. They were warm through her shirt, strong and gripping without feeling like he was trapping her. He exhaled. "No, but I would protect you from being ridiculed or worse, thrown in the Tower for an offense against the wrong person."

Worry added weight to his voice. She'd never had anyone worry about her before. Her father had been completely obsessed with fighting royal tyranny when he wasn't drinking himself into a ditch, and her mother had most often been weeping, asleep, or staring off without speaking. Cat had always looked out for herself and her sister. She inhaled through her nose. "I would not be much of a Highland lass if I crumbled under ridicule." She nodded. "But I will heed your warnings so as not to go to the Tower."

"That was too easy," he said low. He didn't believe her.

"Once we reach England," she said. "This is still Scottish soil under my boots."
Excerpt. © Reprinted by permission. All rights reserved.


Book Info:
1685, Scottish Highlands
Cat Campbell knows all about Nathaniel Worthington, fifth Viscount of Lincolnshire. The determined Englishman is never far from Finlarig Castle, where his sisters train women to do more than read and write. And thanks to the fiery kiss they shared nearly a year ago he is never far from her thoughts. No one ever trained her how to forget an irresistible man.
Nathaniel knows he should keep his distance from the fierce Scottish lass, but when an urgent letter from Queen Catherine calls Cat to London, he can't resist volunteering to escort her. The tension between the two has simmered for months, but the long journey in close quarters creates a raging wildfire that could burn them both.
Secrets of their past and the treachery lurking at court put both their future together and their very lives at risk.
Book Links: Amazon | B&N | iTunes | kobo | Google |


Meet the Author:
Heather McCollum is an award-winning, historical romance writer. She currently has nineteen published novels and is a member of the Ruby Slippered Sisterhood of 2009 Golden Heart finalists. She is a 2015 Readers' Choice winner and a member of Heart of Carolina Romance Writers.
The ancient magic and lush beauty of Great Britain entranced Ms. McCollum's heart and imagination when she visited there years ago. The country's history and landscape have been a backdrop for her writing ever since.
When she is not creating vivid characters and settings, she spends her time educating women on the symptoms of Ovarian Cancer. She has recently slayed the cancer beast and resides with her very own Highland hero and three spirited children in the wilds of suburbia on the mid-Atlantic coast.
Website | Facebook | Twitter | Instagram | GoodReads |