Guarding The Princess by Loreth Anne White is a pulse pounding, action packed, roller coaster ride, that will keep you glued to your seat from the beginning to the satisfying end.
Brandt Stryker, ex mercenary, has been hired to guard Princess Delilah, Al  Arif by her brother.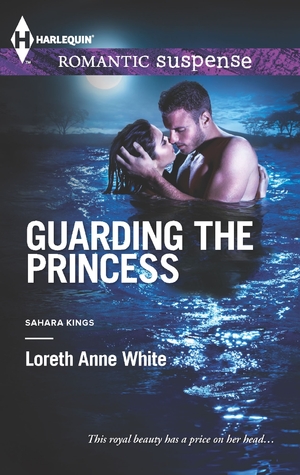 While running from the men that have a bounty on Delilah's head, Brandt is reminded of another place and time, when he loved another woman who was killed.
Brandt finds himself captivated by Delilah, but he fights his attraction to her because of his tumultuous past.  As danger closes in on them Brandt must let go of his emotional baggage in order to find love again.
Princess Delilah has been promised to another man since she was five years old.  She is a strong, independent, woman who is very unhappy about her upcoming arranged marriage. As her attraction to Brandt grows she feels she must ignore her feelings. As they fight for their lives in the wild land of Africa, Delilah must decide if she will honor her fathers promise to wed a man she doesn't even know, or if she will follow her heart and find love with Brandt.
Guarding The Princess was an action packed romance that kept me enthralled. Ms White has a flair for painting a beautiful, portrait, of the African landscape. I felt as if I was actually there with Brandt and Delilah.  I highly recommend this wonderful book!
Rating: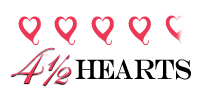 Publisher: Harlequin Romantic Suspense (January 1, 2013)
Back Cover: "You're not just a job anymore."
It was supposed to be a 72-hour mission, in and out, until Brandt Stryker got stranded in the arid African plains with predators before him, a killer at his heels and an exotic princess by his side. Dalilah Al Arif stirs his blood, makes him crave things he'd lost long ago—but she is off-limits, promised to a sheik.
Dalilah's wedding contract stipulates she must wed before her 30th birthday—just months away. It's a duty she accepts. But in the arms of her handsome protector, she's torn between her sense of duty and honor, and her freedom. And as the terrorists close in, she fears the most dangerous creature in the savannah is Brandt himself….