Her New York Billionaire by Andrea Bolter: Our pasts do define who we were, but they don't have to define who we will be. We just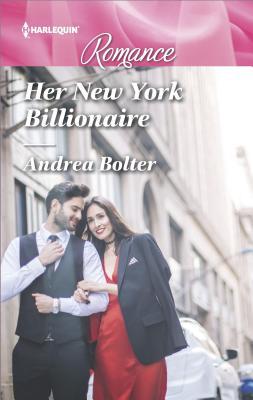 need to remember that.
Holly Motta had been through the ringer and back. This time she was determined she was going to stop living for other people. She was going to take charge of her life and do for her. Well until everything started to fall in on her.
Ethan Benton lived for his family. He was determined to help others in business and within his family. He tried to look at everything from all angles but sometimes things just didn't work out that way. That never stopped him though, when he saw a problem he was going to fix it.
With Ethan and Holly both carrying so much baggage from their pasts neither are sure if they can see room for a future. However sometimes all it takes is some close proximity and the will to make others happy to see what it is that will make you the happiest.
This is Ms. Bolter's debut novel though it doesn't show. This novel gives the reader an interesting twist of reality and fantasy almost allowing them to believe in fairy tales. It's prose is well stated and not to verbose. The characters are well rounded and have a touch of reality that allows them to flow off of the page and into our imaginations. This is a work of sweet romance with no heat. Looking forward to seeing what else Ms. Bolter comes up with.

Book Info:

Publication: September 5th 2017 | Harlequin Romance |
His fake fiance? Artist Holly Motta arrives in New York to make a new startonly to find billionaire Ethan Benton occupying the apartment where she is meant to be staying! But there's another surprise in store Ethan needs a fake fiancefast!and he wants her to fill the role! But Ethan's got no intention of trusting any woman with his heart. Until he lets beautiful Holly into his worldand discovers she is the only woman he'd really like to make his wife!