His for One Night by Sarah M. Anderson: The funny thing about a one night stand is that most often it's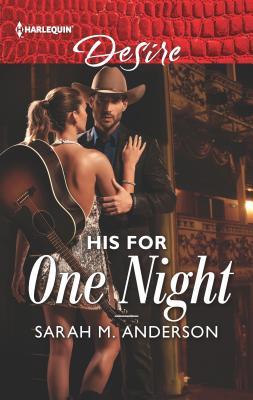 never truly one night, it stays with your heart and soul for a lot longer.
Brooke Bonner knew that, she also knew her one night stand was going to last her a lifetime. She also knew she couldn't keep it a secret much longer, it just wasn't in her. What she was going to do or how she was going to recover, that she just hadn't figured out yet. Now she had to consider, her, her son and her lack of any sort of privacy.
Flash Lawrence knew he had screwed up a lot in his lifetime. Made some pretty bad mistakes and had some serious issues he was working on. He was working on them though and more so he had that one night that he couldn't get out of his head more than a year later. Would he ever be able to?
Flash and Brooke have both made a lot of mistakes, but the biggest one may also be the best thing that ever happened to them. Can they learn to see past the twigs in their lives to the before forest ahead?
WOW, this a hot novel that is part of a series but can completely be read as a stand alone. It's not an easy read for anyone who has dealt with having problems conceiving, but it acknowledges that and does briefly handle it. Ms. Anderson has a way of telling this story where it is hard to put it down for any length of time and will have you reaching out for more of the imperfect perfect love that the Lawrence family shows.
Book Info:

Publication: April 2nd 2019 | Harlequin Desire |
"The first song I want to sing tonight is called ÔOne Night Stand.'"
How fitting.
Flash Lawrence and Brooke Bonner's fling burned hotter and faster than Flash's temper. But when Brooke learned she was pregnant, staying away was her only option. The unpredictable rodeo star isn't daddy material. But when Flash finds out the truth—forget it. There's no denying their explosive chemistry. Nor will he let her deny him his child.