Today it is my pleasure to Welcome author
Brenda Jackson
to HJ!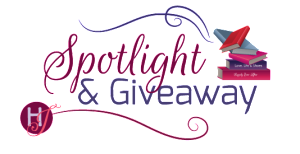 Hi Brenda and welcome to HJ! We're so excited to chat with you about your new release, Forget Me Not!

Thank you for having me!

Please summarize the book for the readers here: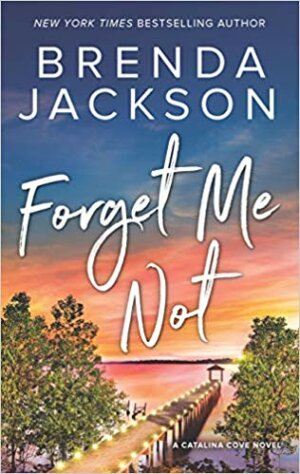 There is an anonymous quote that says, "Beautiful memories silently kept of one we loved and will never forget." This is the story of a woman who has mourned the loss of her husband, killed in an auto accident for three years, only to discover he is alive with amnesia. Her goal is to get him to fall in love with her all over again without him knowing they shared a past.

Please share the opening lines of this book:
"Delivery for Ashley Ryan."
Ashley glanced over her shoulder and did a double take. A man was standing in the doorway of StayNTouch, her social media network firm, carrying the largest arrangements of flowers she'd ever seen.
Please share a few Fun facts about this book…
I got to share three of my favorite foods with readers in this book: blueberry muffins, blue crabs and shrimp. And through one of my characters, I got to attend a seafood cookout, just the way I would have wanted to host one. I also enjoyed exploring how finding out about your DNA can help you find relatives you never knew about.
Please tell us a little about the characters in your book. As you wrote your protagonist was there anything about them that surprised you?
I was able to introduce my hero as the before and after. I first introduced him as the before guy, namely Devon Ryan. Then readers got to know him after he got amnesia as Ray Sullivan. They get to decide who they liked the best.
My heroine was special because I felt her pain when she mourned her husband because I've made that journey and could relate. What surprised me was how strong my heroine was in knowing she had to get her husband to fall in love with her all over again as Ray instead of Devon, without him knowing the part she played in his past life.
If your book was optioned for a movie, what scene would you use for the audition of the main characters and why?
The scene where Ray Sullivan saves the heroine, Ashley Ryan from drowning. That's the scene where Ashley realizes her husband who she thought died 3 years earlier is alive.
The woman stopped coughing and slowly opened her eyes and stared at him. She then tried moving her mouth. "Don't try talking, ma'am. Help is on the way."
Ray noticed the woman was looking at him strangely. "You fell into the water," he said, not sure if she was confused about what had happened.
She kept looking at him and he figured the woman was in shock. It was understandable if she was. Although she hadn't been in the water that long, she'd managed to get a lot of water in her lungs. He glanced around. The skateboarders were there with petrified looks on their faces, but the couple with those misbehaving kids was nowhere to be found. Go figure.
He glanced back down at the woman who was still staring at him. He had checked her head earlier and hadn't seen where she might have hit it, but still, she needed medical help. What was taking the paramedics so long to get here?
Ray studied the features looking back at him. Even after her ordeal in the water she was totally wet but still beautiful. He saw the wedding ring on her finger. She wasn't anyone from the cove, he was
certain of it, and figured she was probably a visitor in town. Was her husband in the cove with her?
"Coming through!"
He heard the paramedics. Great! They were finally there. "What happened?" one of the paramedics asked, although Ray thought it was pretty damn obvious.
"A couple of kids racing around on the boardwalk caused the skateboarders to swerve to avoid hitting them. Made this woman lose her balance and tumble into the water. I dived in and pulled her out—she wasn't in the water long," he said, making a move to get out the way to let the paramedics take over.
The woman grabbed hold of his arm. "Don't go," she whispered in a hoarse, barely audible voice.
He looked down on the hand holding his arm and then gazed back at her. "Is there someone I can call, ma'am? Your husband?"
He saw something flash in her eyes, and instead of answering, she said with choppy breath, "Please. Don't go."
What do you want people to take away from reading this book?
That there are always second chances.
What are you currently working on? What other releases do you have planned?
I am currently working on Book 3 of Catalina Cove, Finding Home Again, which tells the story of Kaegan Chambray and Bryce Witherspoon. Both Kaegan and Bryce were secondary characters in Forget Me Not and Love in Catalina Cove.

Thanks for blogging at HJ!
Giveaway:

1 print copy of FORGET ME NOT (entrants limited to North American mailing addresses)
To enter Giveaway: Please complete the Rafflecopter form and Post a comment to this Q:

How would you react if the husband or significant other you thought was dead for 3 years appeared and had no idea who you were? Would you make yourself known to him/her? Think it's an act? Immediately know something is wrong with him/her?
Excerpt from Forget Me Not:
Ashley studied the gift certificate. "What will I do there for two weeks by myself?"
"Definitely not what I'd do for two weeks by myself," Suzanne said, wiggling her brows. Since Suzanne was a divorcée who swore never to marry again but to just have fun with men, they could imagine what she'd do.
Emmie rolled her eyes before giving Ashley a pointed look. "For starters, you'll get a break from your mother."
"True," Ashley said, taking a sip of her coffee. Everyone chuckled since they all knew what a handful Imogene Hardwick could be.
"You can relax and enjoy yourself." Kim smiled and then added, "Jon Paul and I went to Catalina Cove for our honeymoon and loved it. I understand the original owner died and the owner's niece inherited it. I heard she's kept those things that made the bed-and-breakfast unique, yet she modernized some things that you can appreciate."
Ashley nodded. Since Kim and Jon Paul had gone there for their honeymoon, she wouldn't be surprised if there were a number of honeymooners there. How would she feel sharing space with them when they were starting their lives together, and hers had ended the day she lost Devon on their fifth anniversary? However, Ashley knew why they were sending her there. She couldn't grieve for Devon forever. At some point she needed to get on with her life. A life with out the man she loved. But she wasn't sure she'd ever be ready to move on and allow another man into her life.
"We know what you're thinking, Ash, and it's okay if you come back with the same mind-set that you have now about things. But you can't continue to work as hard as you do," Emmie said, reaching out and touching her arm. "You haven't taken any time off. You can't continue to do so without giving your body and mind a break."
Ashley drew in a deep breath. Emmie was right. Since losing Devon, she'd thrown herself into her work. StayNTouch had become her lifeline. She had started the company with Emmie six years ago. They connected friends as most social media companies did. But they went a little further by planning periodic trips for their members; sending reminders of important events such as birthdays, weddings and reunions; and becoming a huge support group when needed. And for the past three years it had been a support for her as well.
The membership was growing by leaps and bounds with Emmie handling the day-to-day operations and Ashley handling the daily blog pieces. They were a great team that worked well together. Throwing herself into her work meant less time to dwell on her pain. But the hurt was still there when she went home to an empty house. She'd thought of selling but she couldn't when the place contained so many memories of her and Devon's time together.
"We want you to be happy, Ash."
She tried smiling through the heartache she still felt. "I know, but two weeks is a long time."
Suzanne chuckled. "If we could have gotten away with giving you a month, we would have. You need time to yourself, Ash. Away from your job, your house, your mother and those men she's trying to shove down your throat every chance she gets."
The latter in and of itself was enough to make her want to pack tonight and leave for two weeks. She glanced at the gift certificate and then back at her friends, smiled and asked, "So, how soon can I leave?"
Excerpt. © Reprinted by permission. All rights reserved.


Book Info:
Brenda Jackson welcomes you back to Catalina Cove, where love is waiting to be reclaimed…
Ashley Ryan never doubted that her husband, Devon, was the love of her life. Even now, three years after Devon died in a car wreck while on a business trip, Ashley can't bring herself to move on. But when her girlfriends surprise her with a getaway to beautiful Catalina Cove, Louisiana, she gets the shock of her life when she encounters a man—bearded, more rugged than before, but unmistakably her Devon.
"Ray Sullivan" moved to this quiet coastal town after waking up in a hospital with amnesia. Haunted by a life he can't remember, he's built walls around his heart and a quiet life running boat tours—a life that includes no recollection of Ashley, a woman he suddenly finds himself irresistibly drawn to.
Doctors warn Ashley of the danger in forcing her husband to remember the past. Though she longs to tell him the truth, she finds herself falling all over again for a man she knows may never truly come back to her. In this place where healing and second chances are just a heartbeat away, can love take root once more?
Book Links: Amazon | B&N | iTunes | Kobo | Google |


Meet the Author: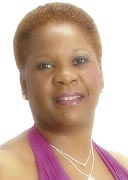 Brenda Jackson is a New York Times bestselling author of more than one hundred romance titles. Brenda lives in Jacksonville, Florida, and divides her time between family, writing and traveling. Email Brenda at authorbrendajackson@gmail.com or visit her on her website at brendajackson.net.
Website | Facebook | Twitter | Instagram | GoodReads |