Honeytrap by Crystal Green makes you wonder if destructive people can change their lives for the better. In Aidan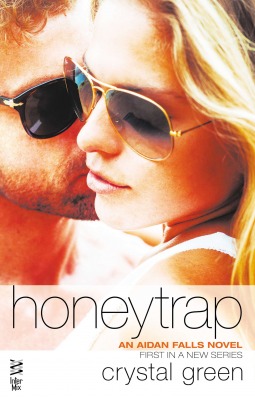 Falls, Texas Shelby is stuck. Her first love Rex is a cheater that broke her heart. Rex is the golden boy of the town and she ends up the loser in the breakup. She is treated terribly by the townsfolk. There were many times where I wondered why she didn't just start over someplace else. Rex is flat-out a complete jerk, a completely unsympathetic character.
Then, of course, there is Micah. Shelby hears about a bet that Micah can get her into bed by the end of the summer. To be honest, this part of the book reminded me a bit of the movie She's All that, but I digress. For a while, I wasn't sure what to make of Micah but he turned out to be my favorite character. There is a bond between Micah and Shelby and we learn they both have father issues. She doesn't know who hers is and his father is a drunk and a violent man.
Honeytrap by Crystal Green starts off slow and I felt the writing was a bit choppy at times. I'm glad I stuck with it because I found the ending satisfying. So if you don't mind destructive characters who may or may not be able to find redemption, give this one a try.
Book Info: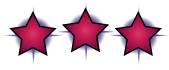 Publication: February 17th 2015 by InterMix
Have you ever had a boyfriend cheat on you? Did you call him out on it, even if he's the hometown hero? I did and managed to get my heart broken in the process…
Now, back home in Aidan Falls for the summer, all I want to do is keep my head down until next semester starts—a hard prospect when my ex, his ex, and the whole damn town can't seem to let go of the past.
And that's not even mentioning Micah Wyatt, the ludicrously hot new guy who seems to know all about my past, and he isn't shy about wanting to trap me in a bet he's made to get the town pariah—aka me—under the sheets.
I know Micah is bad news, but that doesn't make him any easier to resist. After all, I've had a taste of bad before, and I'm not sure I want to go back to being the good girl…