Hot Toy by Jennifer Cruise is a quick yet entertaining, holiday read, full of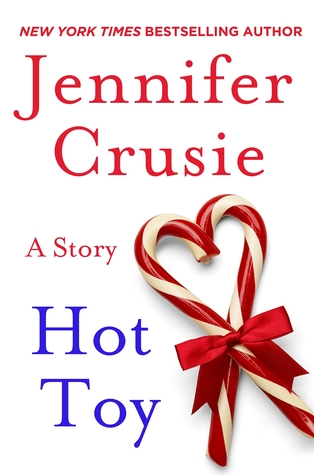 humor and action.
From the very page, this book quickly reminded me of that movie with Arnold Schwarzenegger and Sinbad, Jingle All the Way. Just like in the movie, two people are trying to get their hands on the same toy, a toy that has been sold out for weeks.
Trudy needs to buy her nephew a McGruffin for Christmas and of course, she found out at the last minute that he had to have this toy. The store she heads to tells her they have been sold out for weeks, but Trudy doesn't give up. She searches the whole store, only to run into the man who blew her off. Nolan and Trudy had a couple dates together and then he just lost interest. Poor Trudy! She thought this guy was the one and is still a little miffed at the whole experience.
I loved Trudy! She is very amusing and has a sassy side to her. The way she handles Nolan is priceless and Nolan isn't who he appears to be. Hot Toy is a fun read with many twists and turns that you will never see coming.
If you need a quick read to entertain you, Hot Toy might be for you.

Book Info:

Publication: October 13th 2015 | St. Martin's Paperbacks |
Mayhem ensues under the mistletoe as a determined shopper grabs the very last hot toy action figure off the shelf, only to find herself plunged into the middle of a real-life spy game and in the arms of a sexy secret agent…