In Bed With The Bodyguard by Lynne Silver: When Ariana's art gallery is vandalized,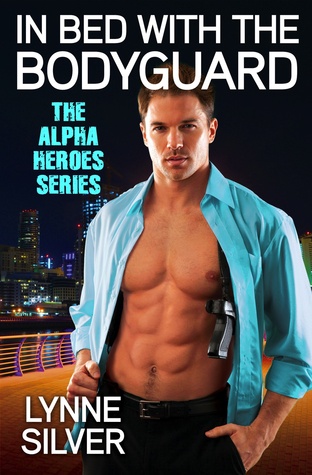 her best friend Valerie brings over her husband's best friend, Lance, who happens to be a Secret Service agent. He's currently out on medical leave after suffering a gunshot wound, so he has plenty of time to watch over Ariana. Lance is put in a difficult position. He's beginning to care for Ariana, but his boss wants him to spy on her for the FBI to get information about her father's whereabouts. He needs to decide if he's going to put his job before Ariana or vice versa.
I felt there were a several issues with this book. First, Lance and Ariana only knew each other two days and were already sleeping together and admitting feelings were developing, even though both admitted they didn't trust one another. This leads into my second issue. There was absolutely no trust between Ariana and Lance.
Despite what she'd told him last night, and what he'd told the FBI, he had no reason to believe her and lots of reasons to doubt her. She could be lying through her teeth about her father. For all he knew, Stanley Rose could be hiding in the Rose Gallery basement with Ari sneaking food to him.
While he did eventually believe her when she said she didn't know where her father was, he didn't trust her enough to tell her about his family background, fearing she would only be interested in him because of their money.
She decided to leave the subject of Lance's family wealth alone. He'd tell her, or he wouldn't, and it didn't affect her feelings toward him one way or another though it stund a little that he didn't trust her fully.
When he finally does confide in her, it seems to only be because he was tired of her asking questions about it, not because he actually wanted to. Ariana, for her part, was a little more open about her situation, but she still didn't completely trust him after everything she had gone through with her father.
I didn't feel connected to any of the characters. We get some background about Ariana's life, but not a lot. We learn that her father ripped people off but are never told how exactly he accomplished that. We get a little more information about Lance and his family. I felt there wasn't enough background information about the characters, which made it difficult to understand their motivations and why they handled things the way they did.
The vandalism angle was anticlimactic. I was expecting something bigger to come of it, so it was a bit of a disappointment when it's revealed who actually committed the crimes and why.
In Bed With the Bodyguard had potential but it didn't capitalize on it. While I didn't care for it, I'm sure there are others out there who will. With that in mind, it would probably be targeted more for readers who enjoy romantic suspense.

Book Info: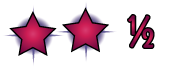 Publication: October 13, 2015 | Forever Yours | Alpha Heroes #2
Gallery owner Ariana Rose's life is picture-perfect—until her father is accused of running a massive Ponzi scheme and skips town. The media quickly casts Washington, DC's sweetheart as America's most hated heiress. After the police ignore a violent attack on her home, Ari has only one place left to turn…
Taking a bullet for the president made Secret Service agent Lance Brown a national hero. His sexy smile and action-star body made him a national sex symbol. And his devotion to protecting the innocent makes him the man in charge of guarding Ariana Rose. She denies her role in her father's crimes, but neither she nor Lance can deny the heat building between them. Together they play a dangerous game . . . only it's not criminal—it's carnal.