In Love with a Gentleman by Elisa Ellen: Lea has an infectious joy for life; she truly appreciates life and finds a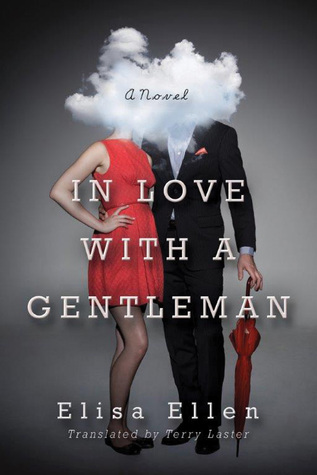 way to find the good in any situation. She loves to travel and explore and she's had a few opportunities to study abroad. She's looking forward to her year as a German language teacher in an English school.
Lea has captured the interest of two very different guys. Jens is fun-loving, easy-going, and they have a really great time whenever they are together. Ethan is quiet and the guy that all of the other female teachers drool over. Both initially appreciate Lea's joy for life. The differences between the two men become clearer as Lea spends more time with them. Ethan often comes across as snobbish, critical, and overbearing; he often tells Lea exactly what she should do and lectures her.
"I wish I could get you excited about literature," I say. "You can learn so much about people from books."
Ethan rests his spoon against the edge of the bowl, blots his mouth with a napkin, and reaches for his wineglass. "Lea, don't get mad at me, but I've always hated literature. It's all just fantasy and silly crushes." He sees the hurt look on my face and adds, "But it's nice that you have fun reading it. Even if your degree ends up being useless, you'll have a nice hobby with which to pass the time. That's good."
Lea falls in love with Ethan after a few short interactions, due in large part to how closely his physical appearance matches that of her dream man. Lea immediately writes Jens off as a potential boyfriend since he doesn't physically match up to her dream man, even though he truly appreciates her for who she is and has no desire to change her. The more time that Lea spends with Ethan, the more she changes. She becomes quiet, withdrawn, and hardly ever laughs to the degree that her friends and family notice.
It occurs to me that being with Ethan is also like playing a game. With him, I never feel relaxed or casual. I always feel like I have to fight to keep his love and attention. It's a heavy burden to bear. It's possible I do seem exhausted to my parents and friends. But it's all worth it, I tell myself.
In Love with a Gentleman is a new adult romance about finding yourself and finding love in unexpected places. Lea underwent a huge change over the course of the story from the beginning where she was very joyful, exuberant, and self-confident to a shell of herself. At times, Lea can come across as being overly concerned with appearances and inconsiderate of others.
I had trouble relating to Lea.  I struggled to believe in the relationship that she had with Ethan or how quickly she fell in love.  It seemed more like Lea fell in the love with the idea of Ethan, especially given that he was the physical embodiment of her dream man, and gave up herself in the process to keep him.
Elisa Ellen paints a vivid picture of all the places that Lea lives and travels. Ms. Ellen created strong friendships that help Lea on her path. Fans of contemporary romances will enjoy In Love with a Gentleman.
Book Info: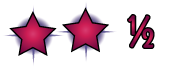 Publication: April 21st 2015 by AmazonCrossing
When high-spirited Lea travels abroad, staying in the little English village of Gatingstone, she never suspects that she will meet her perfect dream man there. Like her literary ideal, Mr. Darcy, Ethan appears at first to be a true gentleman. But when Lea gradually changes under his influence, she finds the road to true love much rockier than she ever expected.