Inked by Anne Marsh is the second story in her steamy motorcycle club romance series Hard Riders MC. I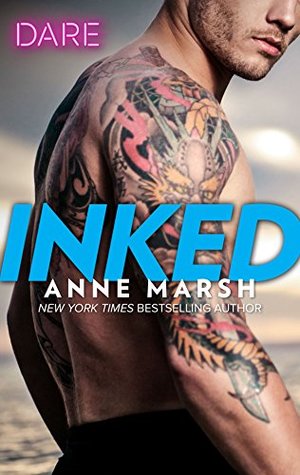 enjoyed the first in the series, Ruled, which introduced the club and some of the secondary characters, including the hero of this one, Vik. Here he gets a chance to show banker Harper a walk on the wild side.
Harper's ready to move on with her life after discovering her partner cheating on her. When her friend takes her out for a night on the town, a few drinks leads her into the tattoo chair of Vik, tattoo artist extraordinaire and full fledged member of the Hard Riders MC. Vik makes Harper an offer she finds hard to refuse – if she ever wants a booty call, he'll be happy to show up at her door. Harper has never done anything like that before, but the idea of someone putting her needs first is hard to resist. Vik makes it clear it's sex only with a side of friendship. He doesn't believe in commitment, or love. But when Harper is brave enough to tell Vik how she really feels, will Vik shut her down or realize he's starting to feel the same way?
The Hard Riders are the kind of Motorcycle club that flirt with danger but don't stray too far into anything a romance reader would find off putting (no drugs, no prostitution). It's a bunch of guys who gather at their clubhouse for some wild parties, some drinking, definitely sex, and have each other's backs. Vik loves his job as a tattoo artist, and the idea of putting his own mark on Harper certainly revs his engine. There's no sex between them until Harper is fully in control of her decisions and the issue of consent is clear. They share some steamy scenes together and are both good with the idea of keeping emotions out of the picture – at least at first. Vik is determined to keep Harper at arm's length but when Harper makes it clear she is ready for more, she'll look elsewhere if Vik isn't interested. Vik soon discovers life without Harper is not so much fun and gives a good grovel to get her back.
I did find Vik's turnaround a bit rushed, but liked their happy ending. The club scenes in this one are minimal so the focus is less on the club than in the first book in the series. One thing I'd note is that the cover model doesn't look at all like how Vik is described in the book (he has long blond hair). I know authors working with publishing houses don't often have much input into what covers are used so I hope the publisher will do a better job of matching up characters with covers in the future.
Book Info: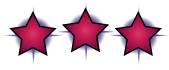 Publication: April 01, 2018 | Harlequin Dare | Hard Riders MC #2
Bankers and bad boys don't mix
So why is she getting under his skin?
Harper, a buttoned-up banker, is a tattoo virgin before Vik draws her first ink. And once the bad-boy biker lays his hands on the beautiful canvas of her body, he's addicted! Harper says the two of them could never mix outside of the bedroom—but she's finding that she wants the feeling of Vik's touch to last forever.