Life After Perfect by Nancy Naigle is a second chance love story. It is a story set in a small town, it is about finding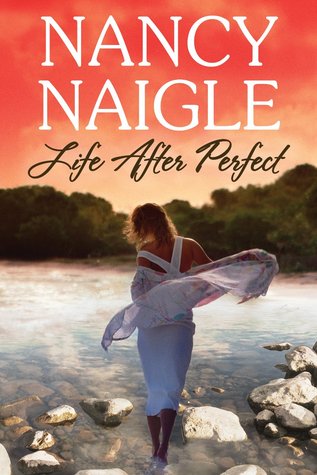 love after love has been lost. It is about finding yourself and learning to trust again.
Katherine Barclift's life seemed perfect. She had the perfect job, perfect care and perfect marriage to the perfect man. Then one day it all falls apart when she catches her husband with another woman. Wanting to get as far away from her life as she can she gets in the car and drives, leaving everything else behind her. When she stops in the quiet little town of Boot Creek, she has no idea how much this little town and everyone in it will help her to find herself and with the help of Dr. Derek Hansen, she might just learn to love again.
Derek Hansen is a little love shy after everything that he has been through, but there is something about Katy that he can't shake. Yes they are both afraid to love again, to be hurt again, but if they take a chance and let love in, they might find a forever kind of HEA.
I loved the relationship between Derek and Katy. Both have been burned before, but both of them are willing to risk being burned again because the attraction that they feel for each other is something that neither of them can deny. I love small town love stories. The secondary characters in this book are just to wonderful that you want to embrace the town and move right in.
I would recommend Life After Perfect by Nancy Naigle to anyone that enjoys a small town second chance love story.
Book Info:

Published May 19th 2015 | Montlake Romance | Life After Perfect by Nancy Naigle
Katherine Barclift had it all: the perfect job, the perfect car, and what she thought was the perfect marriage. But when her entire world collapses in one stomach-churning instant, she hits the road and keeps driving until that so-called "perfect life" is just a dot in her rearview mirror.
A chance encounter leads her to make a pit stop in Boot Creek, a drowsy little North Carolina town where she can call herself Katy, soak up the peace and quiet…and drink in the bluer-than-blue eyes of Derek Hansen, a local doctor still wrestling with his own painful past. Both Katy and Derek are wary about giving romance another shot, but they can't deny the intense attraction between them. And if being in Boot Creek has taught them anything, it's to take life as it comes and never pass up a chance at true love…no matter how wounded your heart may be.