In Line of Scrimmage by Desiree Holt, Jake and Erin have a one night stand after being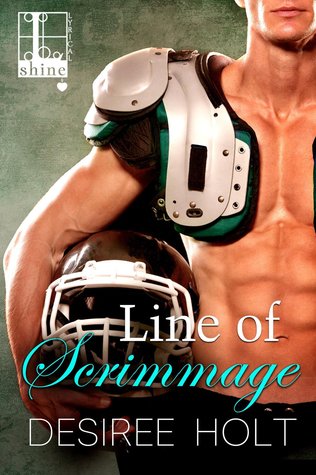 introduced by his sister, Ivy. Well, it was a one night stand to Erin. Jake wanted to see if anything could develop between the pair, but after being previously hurt by another football player, Erin isn't willing to go down that road again.
When Jake gets hurt the first game of the season, Ivy hires Erin to take care of him. Ivy lies to Jake about who exactly will be taking care of him, and she lies to Erin about who she's taking care of. Needless to say, neither one is happy to see the other one.
I didn't much care for Erin through most of the book. She refused to believe that Jake could be different from the player that hurt her. And while the poor man is recovering from surgery, she seems to antagonize him into fighting. While later on in the book she isn't as bad, she still refuses to believe that he could possibly be different.
Jake wasn't much better. At first I felt bad for him because of the way Erin kicked him out of her place after their night together. She didn't even give him a chance. After his injury though, he turned into a complete jerk. He was rude and hostile. Part of it could be understood because he was in pain, but some of it just seemed like he liked to fight with Erin as much as she liked to fight with him.
Neither felt the need to confide in one another. Jake refuses to tell Erin why he feels like he'd be worthless if his injury was the end of his career. In fact, he never tells her–it's Ivy who eventually has to confess about their childhood. Erin doesn't confess why she hates football players until almost the end of the book. If they just had open and honest communication, a lot of the fighting and issues could have been avoided.
Another issue I had was with the sudden shift in attitudes. Erin refuses to have anything to do with him, then she suddenly makes a move and starts sleeping with Jake and they're somewhat cordial to one another, at least for a short period of time before they picked right back up with the fighting. Just when it seems like they're finally getting along, one of their attitude's takes a turn for the worst and we're right back where we started. The constant back and forth between love and hate was tiring.
This is book two of the series, but it can be read as a stand alone. The couple featured in book one, Joe and Shay, do make a brief cameo in this book. While the background of their relationship is hinted at, no details are given but their scenes are so short you probably won't feel like you're missing much.
The book blurb states the Jake is a wide receiver, but in the book it says he's a running back. I don't know much about football–I'm more of a hockey fan–but I do believe the two are different positions. That's more of a FYI, since the mistake doesn't impact the book in any way unless you're specifically looking for a book featuring wide receivers or running backs.
If you like books about football players, Line of Scrimmage by Desiree Holt may be up your alley. For me, it had too much arguing, too much hostility, and too much see-sawing of emotions for my liking.
Book Info: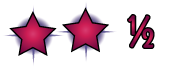 Publication: December 8, 2015 | Lyrical Shine | Game On #2
One bad tackle. That's all it took to put wide receiver Jake Russell in a cast for the rest of the NFL season. From being a high school all-star to getting drafted by the Austin Mustangs, football has been Jake's life for as long as he can remember. It's what defines him—because he has a secret he never shares. But now that he's laid up in bed with a nurse displaying a lot of distracting bedside manners, he's discovering life on the sidelines might have its perks. . .
One last paycheck. That's all Erin Bass has left to her name when the resort she works at shuts down. Desperate, she agrees to be a caregiver to hardass jock Jake Russell, who also happens to be a memorable one-night stand. Before long, caring leads to daring new ways to catch up in bed, especially with Jake still in a cast. But with football on the sidelines, this time the game is serious. . .