In Love Me by Diane Alberts Thomas is a marketing executive who has come to Vegas hoping to land a big contract with the Golden Hand Casino. His company wants to branch into the Vegas market, but Thomas hates Vegas! Then he meets Brianna, the business woman he will be dealing from Golden Hand Casino. They literally bump into each other at their first meeting and things start to simmer! Besides the business deal, Thomas is drawn to Brianna…"And he liked what he saw. Perhaps too much. When was the last time he was so inescapably attracted to a woman?"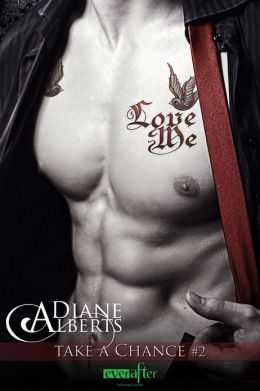 Brianna is determined to keep their interactions solely about business. What Thomas doesn't know is that she is a young widow with 3 children. The last thing she wants or needs is to be drawn into a relationship with Thomas for the short time he'll be in Vegas. But Thomas is nothing if not persistent right from the start and convinces Brianna she needs to go out with him that first night. Brianna can't fight the pull of Thomas and they end up really hot and heavy in his hotel room before she panics and runs off. Thomas wants both Brianna and the business account "And Brianna Faulk was offering more than one kind of chase, whether she knew it or not."
Brainna is struggling with moving on after her husband's death, her needs, and those of her children. She is convinced Thomas will bolt once he finds out about her children, but he proves her wrong. Thomas really wants to give things a chance and see how things go. Even with his emotional baggage from a previous marriage, he's found something worth pursuing. Brianna, despite her beauty and success, has little self confidence. Initially she wonders if she is just a means for Thomas to secure the business contract, convinced he can't possibly want her just for her!
Thomas does everything he can to prove to Brianna that he wants a relationship with her and her children, that they are worth more than she thinks to him. Brianna will have to trust in herself, her memories, and Thomas if they are to move forward and see where else fate takes them! Both of them will need to open up to the other and face their insecurities and pasts in order to move on to a future together. Can they do it? Can Thomas accept and gain acceptance from Brianna's children that he's not going to let them down, that there can be a second chance for true love?
Diane gives us a really sweet romance in Love Me. Both Thomas and Brianna were realistic people that the reader can relate too. Watching them both struggle with their past insecurities has you rooting for them both to give it one more try. With humor, hot sex, flirting and genuine people, Love Me is a smoothly written, heartwarming read!
This is the second book in a series but can eaily be read as a stand alone. I haven't read the first one yet, but will sure be heading back for it!
Book Info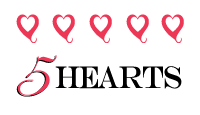 Publisher: Entangled: Ever After (May 13, 2013)
Thomas Jones has come to Vegas to win yet another account for his marketing company. But when he sits across from beautiful and sensual Brianna Falk to deliver his pitch, his desire to leave Vegas as quickly as possible is replaced by the need to get closer to her. Yet she resists his charm.
Brianna knows a date with Thomas could jeopardize her job, but he's so maddening and insistent, she has a hard time denying him just one date. But that's all it can be: one date. Because she has to protect her job and her secrets, even if it means giving up a chance at a life she never thought she'd have again.