Low Country Dreams by Lee Tobin McClain  is the second book in the Safe Haven Series, but it can be read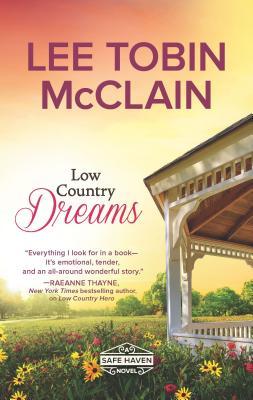 as a standalone. Yasmin Tanner runs Safe Haven's women's center and is taking care of her brother, who has mental health issues. When her brother runs to her house with the son of one of the center's clients, she knows something is wrong. Officer Liam O'Dwyer, Yasmin's ex, is right behind them. When a body is discovered, Yasmin can't help but wonder if her brother was involved. When Liam is pulled off the case and his chances of being promoted to Sheriff are put in jeopardy, will Liam and Yasmin be able to get to the bottom of the mystery and find a second chance at love?
While I enjoyed the story, I didn't like it quite as much as the first book in the series. Part of the issue is the reason why Yasmin originally broke up with Liam. On one hand she tries to make it sound like she was doing him a favor, but in reality all she did was hurt both her and Liam. If she just had a conversation with him about what was going on and her fears, they probably could have worked things out. Even through most of the book, she still refused to tell him why she broke it off, despite hoping for a future with him. The fact that she couldn't come clean about her issues through much of the book makes me doubt that she truly trusted him, which brings down the believability of the relationship.
I would have liked to have seen Liam stand up for himself more, especially when he found out why his shift was changed and why he was pulled off the murder investigation. The town council and the Sheriff owed him an apology, but he never got one. Honestly, if I was him, I would have thrown my badge at them and told them I quit.
I did enjoy the murder mystery aspect, as it's never really clear until towards the end who was involved or why. I also liked the way the author handles the sensitive topic of mental illness and the worries people who have it in their families face. She did a great job with it.
For those who have read the first book in the series, Low Country Hero, Liam's siblings make an appearance. Something is going on with Cash and his brothers are concerned about how he's acting. I'm looking forward finding out is bothering him in his book, which appears to be the next one in the series.
Readers both new and old to the series are in for an enjoyable read with Low Country Dreams. With realistic struggles, the characters and their worries and fears will be relatable for a lot of people.
Book Info: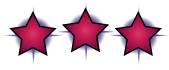 Publication: May 28, 2019 | HQN Books | Safe Haven #2
Yasmin Tanner has devoted her life to making other people's dreams come true. But between running Safe Haven's women's center and caring for her brother, the long days–and lonely nights–are catching up with her…until Officer Liam O'Dwyer knocks on her door. She had good reasons for breaking Liam's heart all those years ago, but that hasn't made sharing their small town any easier. She's missed him–that's painfully clear to her now. But that's not the only secret she's keeping from him…Ever since Yasmin left, Liam has kept his head down and his chin up. But when a woman from Yasmin's women's center goes missing, leaving her teenage son alone, it hits home for Liam. He'll do whatever it takes to reunite this family…even work closely with the one woman he can't forget. Yet as late summer days turn into cozy autumn nights rekindling the past, Liam suspects Yasmin is hiding something. And where her loyalties fall could mean the difference between lost love and a second chance at forever.