Miss Prim and the Maverick Millionaire by Nina Singh: It's hard to spend your entire life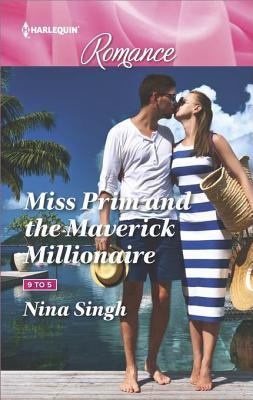 fighting against what you think everyone else's perception is of you. When do you think you can be you?
Jenna Townsend isn't even sure who she is anymore. Or for that matter if she can be a person who isn't busy cleaning up after her mother or struggling to reach a level of security. She knows though that she has worked hard and that she is proud of where she is, even if she feels she doesn't completely deserve it. Stubborn as the day is long and prouder than a rooster that she has her honor when everything else fades fast.
Cabe Jordan has struggled his entire life trying to be good enough, or even just to be enough. Even as an adult he still maintains this struggle, so much so that he isn't really sure who he is as a person or who he wants to be. To the outside world though he is on top of them all, sitting pretty at the top.
Cabe and Jenna have known each other virtually their entire lives and yet neither really know one another, but it's hard to know someone else when you don't know yourself. So when they dig deeper will they like what they see? Or will they discover more reasons to cover up the mirror?
Ms. Singh has done an interesting job with this novel. While it was hard to put down, I can honestly say I'm not really sure why. Perhaps because her characters came to life and you didn't want to close the book on them. Or perhaps because the descriptions made you feel like you were there. Unfortunately the plot line suffered and really never grabbed hold and yet, there was just something with the writing style that kept me reading. If you love watching the characters come to life this one is for you.
Book Info: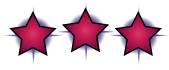 Publication: April 1st 2017 | Harlequin Romance | 9 to 5
In paradise…with the boss!
When CEO Cabe Jordan accidently insults employee Jenna Townsend, he needs to make amends, and fast! Whisking her away on a business trip to the Caribbean could be the perfect opportunity.
After a difficult childhood, Jenna has always made work her priority. Only, Cabe is very distracting… How can she impress him when all she can think about is, well, kissing him! The dreams she's spent her life suppressing are soon to be awakened–if only she'd let down her defenses!