Moonlight & Whiskey by Tricia Lynne was a pleasant surprise to me. I believe this the author's debut novel,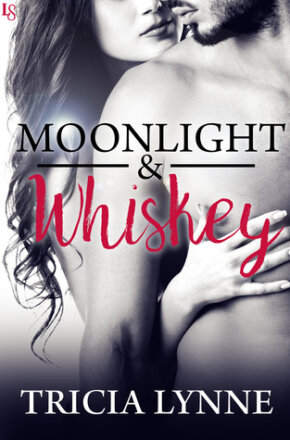 and I hope there are many more books to come from her. I love books where the heroine is a successful business woman and it's even better when said heroine is full of curves. Avery Barrows is both successful and curvy. Our hero of the story, Declan McGinn, knows exactly what to do with her, making Moonlight & Whiskey an impressive read full of humor and heat.
Avery knows what's it like to be shamed because she has one too many curves on her body. No one has the right to tell her how she should feel about her body and decides she's over it by embarking on a wild and satisfying ride through New Orleans, with her best friend. She isn't holding back on this trip. Who knew that when Avery stopped censoring her mouth and let loose, that she would meet a tall, dark, and tattooed silver tongue hunk of a man, full of promise.
Declan is the lead singer in a band and is immediately intrigued by Avery from the very beginning. Her wicked mouth and curves for days is just the tip of the attraction for him. A night with Avery could never be enough, but they both have demons they need to work through. Can they work through them together or will their night in New Orleans be only a memory?
Avery has been rejected time and time before and because of that, she's scared. Perfectly understandable. But Avery still comes across as strong and daring…at least when she decides to let her hair down and embrace her personality. At work, she holds her tongue, but being with Declan allows her to be true to herself. The chemistry between them is off the charts and undeniable.
While the book is humorous and full of heat, there are also a few scenes that are serious and full of grit. The author balanced the differences beautifully. For those readers who love sassy, curvy heroines and rockstar romances, Moonlight & Whiskey is your next must-read!
Book Info:

Publication: March 12th 2019 | Loveswept |
When life gives you curves, you gotta learn how to rock them.
Successful businesswoman Avery Barrows likes her dips and curves, but she's sick of the haters telling her that she should be ashamed of her body instead of embracing it. Determined to send them a big f*** you, Avery resolves to cut loose during a girls' trip, hightailing her quick-mouthed, plus-sized self to New Orleans. So, what's a smart woman with a little extra gotta do to get laid in this town?
Not much if you ask Declan McGinn, the lead singer of BlackSmith. Tall, dark, and tattooed, with a body made for sin, Declan prefers his women as curvy as his guitars. Avery's sharp tongue and keen mind makes him want her even more.
As they burn up the sheets, Avery and Declan realize this is no one-night (or even one-week) stand. But for all of her bluster, Avery isn't sure she can handle any more rejection. Besides, Declan has demons of his own. Now Avery has a choice to make: play it safe, or place her trust in the hands of a man who's as tempting as the devil himself.