Naked by Raine Miller is the first book by Raine Miller that I've read but it certainly won't be the last! I really enjoyed Naked and I'm thrilled that its only the first book in her Blackstone Affair series! Its set around the time of the Olympic Games held in London in 2012…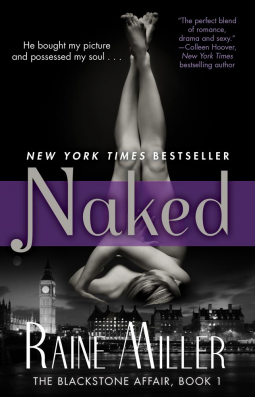 We meet Brynne Bennet and right off the bat, I liked her, even though she's a gorgeous model. She's going to an art show where her good friend, Benny, is having his art exhibited. Brynne modeled for one of his pieces of art and I'm pretty sure it looked like the photo on the cover of the book. Anyway, a handsome man purchases Brynne photo during the exhibit, which opens the door for them to meet. But before we get to that, let's talk more about Brynne! I thought she was pretty great. The fact that she has balls big enough to pose for this nude photo is awesome. I love her confidence! But its all a bit of a smoke screen because she's much more than just the big balls it takes to be in the photo. She has a horrible trauma in her past and the author only hints around at what it is. Most of you will be able to figure it out but you're never really sure. And as much as I love the mystery of it, I hate not knowing! LOL! So Brynne isn't perfect and she has her own demons that she has overcome but that she's still in many ways, dealing with. I just love how complex she was!
Then there's the handsome stranger, Ethan Blackstone. Gah, he sounds perfect! He also is a little bit of an enigma and oh I love it! I love when the hero of the story has secrets! He runs Blackstone Security and he's in charge of all of the security for the 2012 Olympic Games in London. So clearly, he's extremely good at his job, although we don't get much more information on him or his job in Book 1. But I don't think it really mattered. I was still able to absolutely get into Ethan and his hotness! He's a little bossy and it sounded like he's going to lead Brynne into some kind of Dom/sub relationship. If he does, we don't get into it in Book 1. As much as I love strong heroines, I also enjoy an alpha male. And Ethan was for sure an alpha male. I also liked that he's this alpha male, strong and dominant but when he gets around Brynne, he's a totally pussycat! I mean, he is so soft and squishy and I just loved him!!!!
That's why I loved these two together. She's tough and has had to go through so much in her life and this strong man comes along and sure, he kind of rescues her (which I don't always like) but more than that, he allows her to begin to relax. When she's with him, she can let go of the reigns for a little while. I think that's something that we ALL can identify with from time to time and I think that's why people will really enjoy the relationship between these two.
I was a little confused as to why Ethan was so intense with Brynne from the get-go. I don't think it was totally explained. Actually, if you think you have it figure out, I think its because you've made very large assumptive leaps in the narrative. But in the end, it really doesn't matter because, for me, I loved how intense he was with her. Oh, and you'll probably want to get at least Book 2 when you get Book 1 because there's a bit of a cliffhanger at the end of Book 1. I promise you that you won't want to wait to get started on Book 2!!
Overall, I loved this book! It was so incredibly hot!! The romance between Ethan and Brynne was so intense. I was sucked in right from the get-go! I would definitely recommend this book to anyone who wanted a hot and intense relationship between an alpha male and a woman who has been through some crappy stuff in her life!
Book Info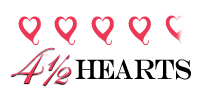 Publisher: Atria Books; Release date: May 14, 2013 | Series: The Blackstone Affair (Book 1)
The first book in the bestselling Blackstone Affair seriesNaked desire. Secret satisfaction. An affair you'll never forget.Brynne Bennett has left scandal in her past and is living the good life. An American grad student at the University of London and part-time photographic model, she's getting back on track with lots of hard work and focus on a career in art conservation. When London businessman Ethan Blackstone buys her nude portrait, he wants to possess more than just her image. He wants Brynne in his bed, serving him in every way possible. He has no trouble voicing his desires, and he isn't taking no for an answer.
At first his dominant nature captivates her, but it isn't clear if the force of his powerful desire will ultimately awaken or dispel the demons Brynne is carrying inside. There are secrets on both sides of this relationship—huge ones. Can Ethan erase the scars of Brynne's past so that she can reveal her true self to him? Or will the shadows cast by Ethan's own mysterious former life destroy their chance at happiness?
Naked is the sizzling, unforgettable story of what happens when a strong woman meets the one man powerful enough to strip away all her defenses, leaving her standing naked and perfect before him.