In No Rest For The Wicked by Katherine Garbera, Sebastion changed when an accident took the life of his friend. Now he lives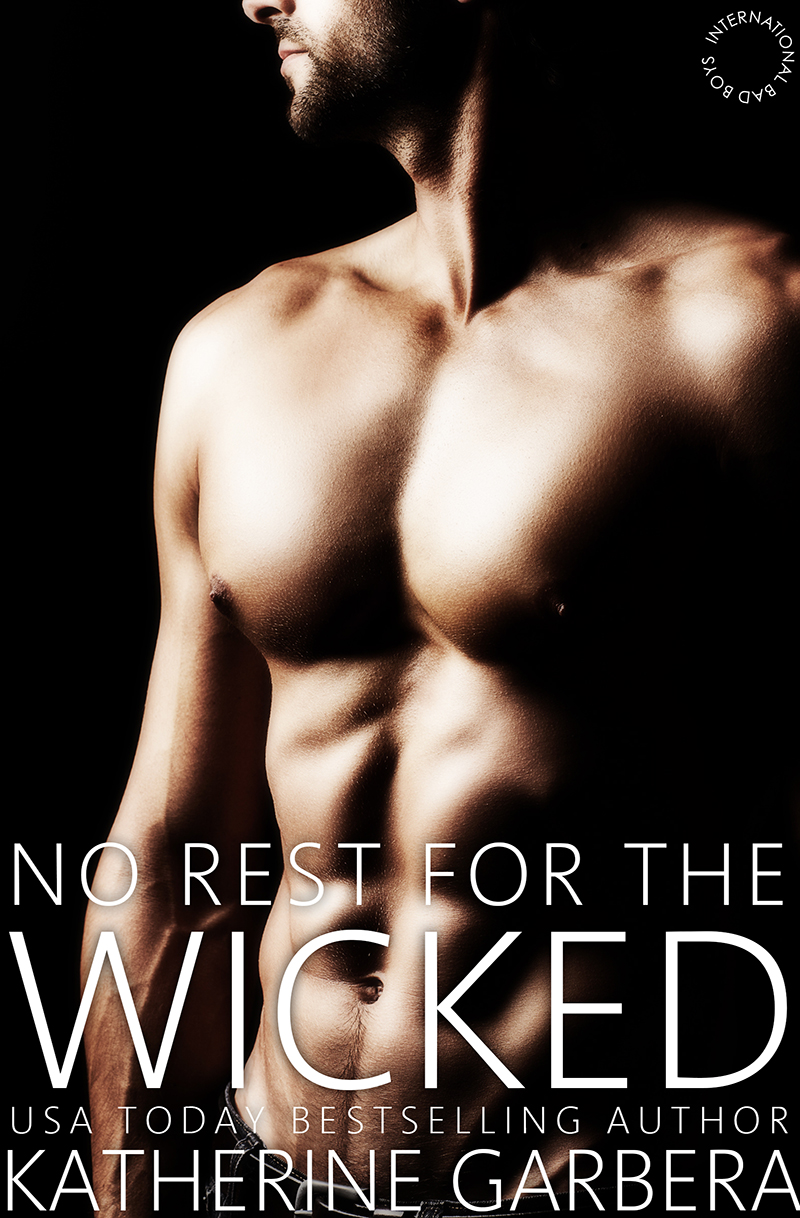 on the wild side of life, a little wicked.
With demons of her own, Celeste is a therapist who Sebastion's parents want to help him. He's out of her usual client's age range though, and after meeting him socially, she knows she'll never be able to help him. Because as soon Celeste meets Sebastion she wants him. Sebastion is just as hot for Celeste, and when she sees him again at a party, they end up having a very steamy night together that soon evolves into more.
Celeste makes Sebastion want more. But can he ever settle? And when the truths come out and the dust settles, will they have any kind of future together?
No Rest For The Wicked is a very quick, love and lust at first sight novella. The characters are interesting, and I liked how they pushed each other out of their comfort zones. Celeste and Sebastion's characters had more in common than they first appeared to, and I felt that they developed well. I did feel a bit rushed reading, and would have like for things to slow down a bit, getting deeper into the character's psyche.
I do like the good girl/bad boy plot and the chemistry that Celeste and Sebastion have together sizzles!
The secondary characters are very much in the periphery, No Rest For The Wicked really is Sebastion and Celeste's story.
Fast paced and well flowing, No Rest For The Wicked is an easy read novella that I would recommend to romance readers looking for a quick escape.
Book Info:

Published September 19th 2014 by Tule Publishing – Tule Holiday Books
Billionaire Sebastian Warren has one simple motto: live fast and don't look back. He's never met anyone who makes him want to change. Until he meets enticing, fascinating Celeste Beacon. Celeste believes that there's a heart of gold beneath Sebastian's bad boy image, so she challenges him to overcome his demons and be a better man. Will Sebastian lead her down a path to wickedness, at his own peril – and hers? Or is Celeste the one woman who can finally bring him peace?