In The Texan's Twins by Pamela Britton, Jasmine Marks is a focused and hardworking woman. And she has to be considering she is all her twins have. So when she has the opportunity to work for Baron Energies and have a job in a field where few practiced women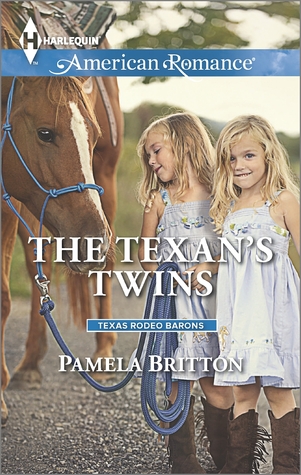 are allowed, she left all her support system and moved in order to give her girls the best she can. She has no time for men, especially playboys like Jet Baron.
When his sister asked Jet to show the new engineer, Marks, the lay of the land, Jet expected a man since it is a more common career for men than women. But when he gets to the site, he finds a gorgeous woman waiting. He thinks that his friends are playing a prank on him and paid her to pretend to be Marks. Little does he know that her name is Jasmine Marks and she is the new engineer, making for a rough start to their working relationship.
Jasmine knows about Jet's reputation, and having him hit on her and not take her seriously about her job is not something that she appreciates, and she will make that very clear to him. Even if once he sees the error of his ways and tries to make it up to her, she knows that she cannot allow him to get to close to her and risk her job.
As they work together on her first project, with Jet as her superior, Jasmine and Jet get closer professionally and personally. But they will have some challenges to face first, one is that Jasmine could lose her job if his father finds out about them even thinking about dating. Then there are her twins and that Jet doesn't do commitment. Yet, there is something about Jasmine and the girls that keep bringing him back and wanting to get closer to the three of them.
I am loving this series so far, and the fact that so many different author are working together to put it together makes it even more fun. I can't wait to read about the Barons.
If you want a sweet and fun read, don't miss The Texan's Twins by Pamela Britton.
Book Info:

Published September 2nd 2014 by Harlequin American Romance Series #1514
Definitely Not Daddy Material!
Jasmine Marks is focused and hardworking, and when she took a job as engineer for Baron Energies, she left behind her support network. Now, the burden of caring for her twin girls is all on her, and she doesn't have time for a dilettante playboy like Jet Baron. Besides, she needs her job, and she can't blow it by getting involved with the boss's son.
On the surface, Jet Barron is a dabbler, dropping into work one day and riding rodeo the next. But when he makes his mind up, he goes for it, full-out. He knows a lot more than anyone suspects, about the oil business, about women. And this woman needs someone to count on—which will be Jet, if he gets his way.