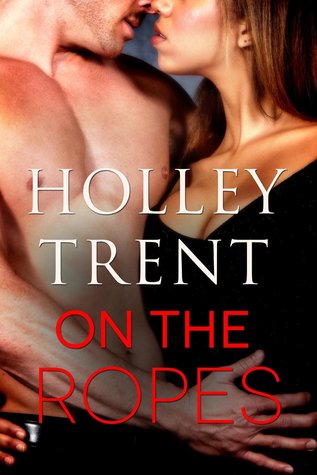 On the Ropes by Holley Trent: After being in an accident as a child, she was whisked away to live in Bermuda with her father and his family. Twenty-five years later, after feeling like an outsider the entire time, she returns to the States, taking up an offer from a guest at the resort she worked at to stay with him at the summer home he shares with his sister.
That guest was Stephen, who decided upon meeting Jan that he wanted her. For a year he communicated with her via emails and phone calls in an attempt to get her to come visit him. He was persistent, and it finally paid off when Jan discovers her mother, who she believed to be dead, was actually alive.
There were things that didn't make sense to me. Stephen claims he never has time to take a vacation, but he met Jan in Bermuda when he was on vacation for his sister's wedding. Then the blurb states "his dark sexual history" but we don't get that. We get that he has had threesomes in the past, he likes ropes, and he has other implements, but we only see him use the ropes and only to tie her wrists. From the blurb, you would think he had a dark side to him, but he doesn't–at least not one we get to see.
There's the whole situation with Jan and her family. Her father seems uninterested in her, but it wasn't explained why he then took her in after the accident and refused to let her know her mother was alive. Also, her mother's refusal to see Jan when she finally found her didn't make sense. You would think after all those years apart she would have been ecstatic, but she wasn't.
There was very little character growth. It seemed like Jan arrives and all of a sudden Stephen's in love, and Jan's deciding if he's worth the risk. I did like how patient Stephen was with her though. He could tell she was hiding things about her past but he never pushed her; instead, he let her take all the time she needed to develop a level of trust that allowed her confide in him.
I liked the concept of On the Ropes but it just felt like things needed to be expanded and explained more. There were just too many questions that were left unanswered.
Book Info: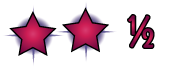 October 13, 2015 | Lyrical Press | Hearts and Minds #4
Her life on hold for too long, Janette Hinson has returned to the United States in search of a mother she hasn't seen in twenty-five years. But to find her Jan will have to accept help from the one man she desperately wants to avoid: Stephen Scott. Sexy, rich, powerful, and dominating, Stephen has been pursuing Jan for the last year, and she's the first to admit he more than has what it takes to hold a woman's interest. But her traumatic past has kept from true intimacy all these years. Yet she senses a darkness in Stephen, one that goes beyond the rumors of his kinkier side…
Stephen Scott is not a man to take no for an answer. Ever since he met Jan he hasn't been able to get her off of his mind. And no matter how many hours he spends at work, he can't get the hot little vixen out of his system. It's time to prove he wants more than just a fling, despite his dark sexual history. What he wants from Jan is to Master her. In every way.