One Intrepid SEAL (Mission: Six #1) by Elle James: Sometimes a simple big game hunting trip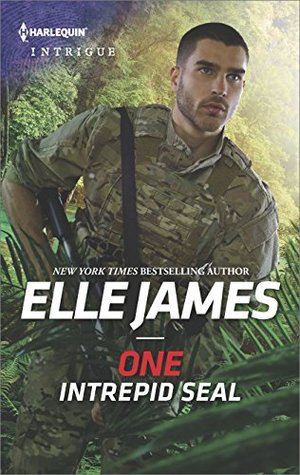 in Africa doesn't end up so simple. Certainly not when body guard, Reece Brantley and her charge end up in the hands of hostile rebels. This is not the best start to Reece's new protection agency business. Guarding Ferrence Klein who is in Africa for a vacation and international conference and also acting as his assistant is Reece's first job. It may end up being her last.
Instead of sending the demaned ranson, Klein's very influential father who happens to be the U.S. Secretary of Defense sends Navy SEALs to Africa to recue his son and Reece. "Diesel" Dalton Landon leads the SEAL team to rescue them. That rescue was fairly easy. But it is only the beginning of lots of action with various twists and turns as the international conference begins. Diesel and Reece must think quicky and react event faster to stay safe. Along the way they find they have fallen in love. But can this work considering their jobs?
This is an action-packed, fast moving story. One Intrepid SEAL is the first book in author Elle James' Mission Six new series. I look forward to reading more of these stories.

Book Info:

Publication: May 1st 2018 | Harlequin Intrigue | Mission: Six #1
This SEAL found his target…
then lost his heart
Navy SEAL "Diesel" Dalton Samuel Landon can see that Reese Brantley is no damsel in distress. But his mission is clear—infiltrate the hostile rebels' jungle hideout in Africa and rescue Reese and her boss. Separated from his team—and her boss—Diesel and Reese are on the run. Bullets fly, but risking his life is part of the job. Struggling with their hotter-than-the-jungle attraction, though, proves the real danger is losing his heart.