One Night with a Cowboy (Paint River Ranch #2) by Elizabeth Otto, is a story about former paramedic Sophie Miller and successful rancher Tucker Haywood. Sophie is a city girl, born and raised in St. Paul, Minnesota, along with her impatient sister Carla. Tucker hails from Missoula, Montana, and his life as a cowboy and playboy is legendary. When Sophie and Tucker meet at the local carnival in Missoula, there is an immediate, throbbing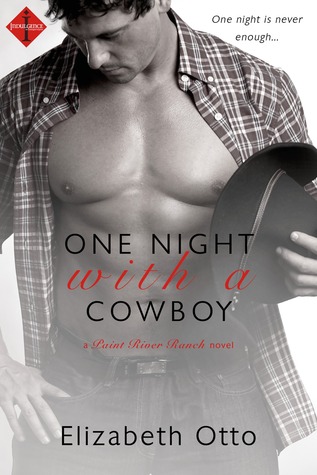 attraction which cannot be denied. They are truly opposites in every sense of the word, yet find themselves almost incapable of breathing when they are away from each other.
Carla now lives in Missoula, along with her husband and young son. Most recently, their mother Violet, an avid hiker, lost her footing while taking some scenic photos and fell twenty feet, almost to her death. Due to her injuries, Violet was unable to make the trek back to St. Paul, so Sophie and Carla settled her near the accident site, which happens to be close to where Carla and her family reside. Violet is now kept alive via machine and her condition is deteriorating rapidly.
Due to budget constraints, Sophie's paramedic position was eliminated a few months ago. Thus, she is now able to spend her days with her cherished mother. Sophie is barely holding it together, both emotionally and financially. Her mother's care costs a fortune and her savings is dwindling fast. Meeting and falling in lust with Tucker helps distract the pain, however.
Tucker is a very busy man. He runs his family's prosperous ranch, in addition to being their rock when things don't go according to plan. He fears commitment and is known to never indulge with a woman longer than a single encounter. In fact, one night stands are his specialty. However, now that Sophie is in his life, his rules about loving and leaving are being put to the test.
Although this is a touching story, I could not connect with Sophie and Tucker as a couple. Separately, I liked their characters and how their barriers to all kinds of relationships slowly crumbled. The sex scenes were well scripted and even poetic at times, yet I did not feel any lustful energy from Sophie and Tucker.
Sophie as well as her mother's life in St. Paul left me bereft. There was no mention of any friends or acquaintances that would care about them or their lives. I would have enjoyed this book a lot more if there was more background provided about the lives of the Millers.
Book Info: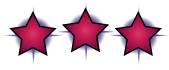 Publication: May 12th 2014 by Entangled: Indulgence | (Paint River Ranch #2)
Jobless, broke, and struggling to support herself and her invalid mother, paramedic Sophie Miller doesn't have time or energy for a relationship. Especially with her mother's clock ticking down. So when the sexy cowboy she meets at a carnival proposes a no-strings, one-night stand, she's all over it. Until her one-night stand shows up again and turns out to be everything she's ever wanted. Tucker Haywood has his hands full running Paint River Ranch and trying to deal with all the changes pulling the rug out from under him. His past has taught him it's better to keep women at arm's length, for their sake. Stubborn and temperamental, Tucker doesn't have a clue how to deal with a city girl who's scared of squirrels and dirt. So when Sophie gets under his skin, he has to do whatever it takes to push her away. Even if it means losing the part of himself he never thought he'd find.