Power and Possession (Reckless #1) by C.C. Gibbs: Nicole is enjoying the summer in Europe with her best friend,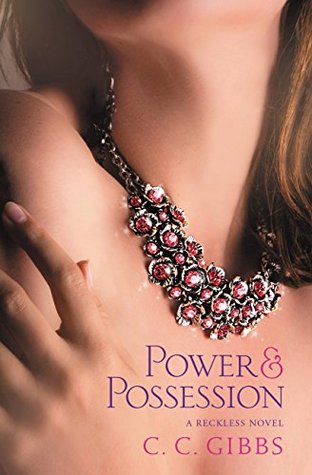 Fiona, before heading back to graduate school. Nicole definitely enjoys life, partying, and men. She comes across as spoiled, willful, impulsive, and defiant. At this point, she has no idea of what her future will hold or plans on what she will do for a job. She's having a great time at a yacht party, when she gets lost and finds herself in the stateroom of the billionaire owner, Rafe. Rafe is a playboy in every sense of the word and he's surrounded by willing women who always say "yes" to whatever he demands of them.
Rafe and Nicole are instantly attracted to each other and they have a push/pull relationship. Both want to give in to this incredible and powerful attraction, but the feelings they evoke in each other also frighten them. Neither are looking for anything but a good time; commitment, marriage, and kids are nothing but a very distant and hazy possibility at best.
While they have this visceral attraction, neither want to give up control, especially in the bedroom. Nicole can't stand to obey or be submissive, whereas Rafe has been conditioned to give orders and expect immediate obedience. Needless to say, they often butt heads as they try to navigate this connection that they are tempted to abandon but can't fully walk away from.
He dragged in a ragged breath. "Don't tell me what to do."
She held his gaze, unflinching. "Nor you me."
Initially, they are constantly arguing. They have a steep learning curve since their relationship moves very quickly and Nicole fights him every step of the way. But for some reason, they find themselves trying to compromise and acting out of character. Rafe can be incredibly generous and romantic, when he's not demanding and pushing Nicole's boundaries. At other times, Rafe can be cold and distant.
"Oh, yeah." Narrow-eyed, he sucked in a breath. "That's way out of character, tiger. You take something I don't know about?"
"Come on-am I really that difficult?"
He looked startled for a moment, then broke out laughing.
Power and Possession is about two people who are used to being in control and learning what they are willing to give up for a real relationship. There's not a lot of back story on Nicole, especially in regards to graduate school and her plans, and there are hints as to Rafe's upbringing with his father. Both come from some interesting families and connections. C.C. Gibbs created two very independent characters with quite the battle of wills. Ms. Gibbs also created very colorful and interesting families for both Nicole and Rafe. Fans of The Gilded Cuff by Lauren Smith would enjoy Power and Possession.
Book Info: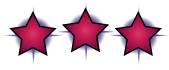 Published February 3rd 2015 by Forever | (Reckless #1)
The ultimate pleasure lies in sweet surrender . . .
Brash. Brilliant. Devastatingly handsome. Billionaire playboy Rafe Contini can have any woman he wants-no strings, no commitments, no promises. But when American graduate student Nicole Parrish crashes his private party in Monte Carlo, he wants more than a casual one-night stand. He wants to possess this beautiful stranger-body, mind, and soul.
Nicole isn't interested in being possessed by any man-especially one as powerful as Rafe. But with a seductive smile and enigmatic charm, he lures her into his private world of erotic discovery and pushes her to the brink of ecstasy. In the summer days-and nights-that follow, they explore every forbidden fantasy, every willful desire, every wild, dizzying sensation. And come dangerously close to crossing the line-between love and lust, pleasure and pain, power and possession . . .
Book 1 in Rafe & Nicole's story.