In Private Affair (Rockfort Security #3) by Rebecca York, Olivia escaped her past in her small home town for the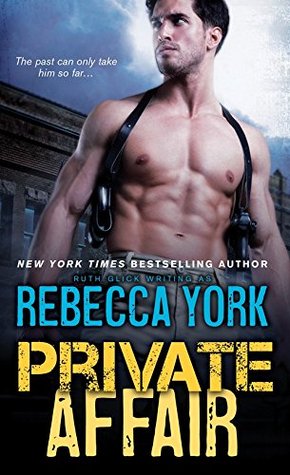 bright lights and runways of New York. A successful model, she has little contact with anyone from her past, except for her friend Angela. When Angela is murdered, Olivia finds herself back in the place she never wanted to be again, trying to find out what happened to Angela.
Feeling like the police aren't looking hard enough, Oliva hires Max, a man she knew in school who is now an investigator, to find out who murdered Angela. Because Olivia believes that Angela wasn't the only one and she won't be the last.
Mired in secrecy and a past someone wants left there, Max and Olivia soon find themselves in the middle of a nightmare. Posing as man and wife to avoid suspicion of others, the underlying chemistry between Max and Angela slowly simmers even as the danger gets closer. Will they find out the truth before it's too late?
When I first began Private Affair, I felt like I was a little bit lost. I'm not sure if this is because I didn't read the first two books in this series, or if it was because it was initially hard to immerse myself in what at first seemed like a high school world as Max and Olivia went to a reunion meeting. By half way in though, I was hooked on a plot that kept me guessing and had lots of twist and turns I didn't see coming.
Olivia was a difficult character to get a good feeling for, and I attribute this to the secrets she was keeping and her lack of closure on her past. It was a little frustrating because she'd hired Max to do a job but wasn't telling him relevant information. I didn't get a clear feeling one way or another from her about Max. Max, however, was quite clear about how he felt about Olivia… "…he felt a surge of protective emotions. Like he was a knight or an ancient warrior charging out to protect his woman." They both have issues that make it hard for them to have a relationship, but add in danger and it definitely spices things up and makes people see clearer.
There are a lot of interesting secondary characters who all contribute a role to the main plot and keep things interesting.
Well paced from about the half way point, the suspense and mystery of Private Affair make it an intriguing read. Max and Oliva's relationship is definitely secondary to the 'who done it' plot, and this worked well for this book.
I would recommend reading the first two books in this series first, because I feel like I would have had a better background on Max at least. I'd recommend Private Affair to suspense readers who like a little romance mixed in.
Book Info: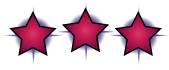 Published January 6th 2015 by Sourcebooks Casablanca | (Rockfort Security #3)
Model Olivia Winters comes home to escape her job in New York City, and finds herself compelled to investigate the suspicious suicide of a former high school classmate. She enlists the help of private investigator Max Lyon, an ex-detective from a troubled family. Posing as husband and wife, the pair uncovers a grisly trail of murder, and the danger propels them into each other's arms.
With a murderer on the loose, Max and Olivia realize they're in too deep, too late. They're getting close to the truth—and to each other's secrets.