Resist by Missy Johnson promises excitement, intensity and plenty of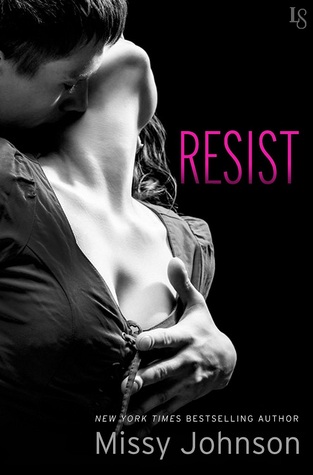 secrets that need to come to light.
Charlotte is a recent journalism graduate, who is need of job despite finishing top in her class. Journalism careers are hard to come by and she is having no luck until her friend suggests she apply to an ad in the paper. The ad states that Jaxon Murphy is looking for a full-time live-in assistant. The perfect candidate needs to have an open mind and will provide him with a challenge. Voyeurism and explicit fantasies are a given. He doesn't need a submissive, he needs someone who will resist him. For Charlotte, this is perfect because Jaxon is always in the media since his girlfriend disappeared and if she can get the scoop on him, she will be guaranteed a job in journalism.
Jaxon is offering a hefty amount of money for someone to take care of his needs. He employs five women to take care of his needs, each who meet a particular need. I read a lot of BDSM books and I have no problem with kink, but this book just wasn't enjoyable to me. I didn't like any of the characters and the sex was severely lacking. There wasn't much to the scenes and with a book like this, the sex should be hot and wicked and it wasn't.
"I am tested every month, and I expect the same from my girls. I also expect you to be on birth control, because I do not use condoms."
Jaxon is severely messed up. He witnessed his mother being unfaithful and then witnessed the murder of his family…of course, he's going to be messed up but nothing about him screams "hero" to me and Charlotte didn't endear herself to me either. What kind of woman agrees to the no condom rule when the man will be using other women as well as her…but then again, I shouldn't expect much from someone who agrees to this situation in the first place, just for a story.
Charlotte didn't really resist him a whole lot. She begged for him and then pouted when he took his time taking her. I didn't connect with any of the characters, but more importantly, they didn't connect with each other. Jaxon and Charlotte used each other, but the author gives them a happy ending. The secrets in the story weren't that exciting, more like predictable, and even then, they weren't executed well. This story had a lot of promise, but fell flat for me. As usual, I encourage you to make up your own mind about the story. I will say that the cover is really is hot!
Book Info: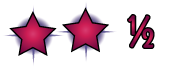 Publication: April 12th 2016 | Loveswept |
In this sizzling short novel from New York Times bestselling author Missy Johnson, a young journalist goes undercover in a world of desire—and gets seduced by the billionaire bachelor she's supposed to be chasing.
Recent college grad Charlotte Lucas thinks she has found her breakout story. It all begins when she answers a provocative want ad posted by a secretive mogul who happens to be a prime suspect in his girlfriend's disappearance. Young and inexperienced, Char has never been pushed to the limit—until their games take her to the very edge. Char has gone in looking for the truth, but now she's in way too deep with a master who plays her body like it belongs to him.
Jaxon Murphy knows a lot more about Char than he lets on. Although the media has made him out to be a monster, he's not about to come clean about his tormented past—at least not before he turns this good girl bad and sends her out to do his dirty work. After all, Jax didn't make it to the top without breaking some rules. But as their play grows passionate and achingly real, Jax can't resist taking a shot at something that's bigger and more powerful than revenge: love.