Reunited with His Long-Lost Nurse by Charlotte Hawkes is the 4th. book in Harlequin's continuity series, The Island Clinic.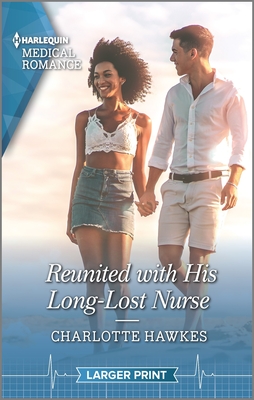 Talia Johnson is a nurse at the Island Clinic on St. Victoria Island in the Caribbean. Once upon a time she had a nursing job at Duke's in North Carolina where she met and fell in love with Dr. Liam Miller. When that didn't work out she returned home to St. Victoria Island even though her home island was what she originally wanted to escape from. When the prestigious private Island Clinic's heart surgeon was hurt in an accident Talia suggested Liam to Clinic Director Dr. Nate Edwards as a temporary replacement. She believed Liam to be the best surgeon for the job with all of his experience in the clinical trial surgery. Talia planned to do a month's rotation at the local hospital across the island to avoid Liam. The man broke her heart.
Dr. Liam Miller accepted the invitation to do the clinical trial surgery at the Island Clinic. He told himself it would be good for his reputation and his career. Only the best and brightest were accepted to work at the Island Clinic. What he tried to deny believing was that he wanted to accept the invitation so he could see Talia Johnson again. It had been three years but when Talia left him it seemed that his life was less. Maybe he could find out why she left without telling him.
The characters in this story are well-developed and realistic. Talia's and Liam's past relationship was great sex-wise but emotionally there were major problems. Liam was so closed off that Talia couldn't penetrate his defenses. That's not good in a relationship. Their reunion on St Victoria Island was rough at first but when Liam finally opened up then – wham.
I liked the idea of the storyline but for me this book had too many instances of medical jargon which threw me out of the story. Yes, I know. This is the Harlequin Medical line but I have read other stories in this line that didn't have such strong medical language. I sure am glad that Talia and Liam got their Happily Ever After though.
Book Info: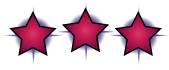 Publication: July 27th 2021 | Harlequin Medical Romance | The Island Clinic Book 4
An unexpected reunion…
…in paradise!
Leading heart surgeon Liam Miller has come to St. Victoria to perform lifesaving surgery. He never imagined the distraction of bumping into the woman who loved him and then left him without a word! Avoiding nurse Talia Johnson is far harder than he thought—especially when their inconvenient but still-burning attraction keeps boiling over! As their painful secrets come tumbling out, are they ready to finally confront the truth?
From Harlequin Medical: Life and love in the world of modern medicine.
The Island Clinic
Book 1: How to Win the Surgeon's Heart by Tina Beckett
Book 2: Caribbean Paradise, Miracle Family by Julie Danvers
Book 3: The Princess and the Pediatrician by Annie O'Neil
Book 4: Reunited with His Long-Lost Nurse by Charlotte Hawkes