Savannah's Secrets by Reese Ryan: Secrets aren't easy to keep, especially when you get in deep.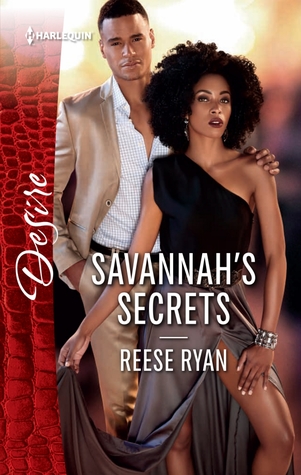 Add family and then your heart to the mix and you aren't going to get out easy, at all.
Savannah Carlisle needed justice and on one level she needed closure and if that meant keeping secrets, hiding things and everything short of outright lying, well that was a game she was ready to play. At least she thought. What starts out as vengeance for her family turns into something much more when she realizes things are not quite as simple as she thought.
Blake Abbott had been working in his family's distillery for years. For Blake family was/is everything and he would do everything he could to protect that and them. So what is the first cardinal rule about management and employees? Yep, you do not mix business with pleasure, but sometimes rules are meant to be broken, right?
When Savannah and Blake end up stranded together for the weekend some one has to be telling them something, right? But when things don't start to add up will some one realize one plus one may equal three?
This is a true amazing book that you are not going to want to put down. Hopefully the start to a series that is going to go smoothly in to light a fire within, as any good whiskey should do. Seriously, Ms. Ryan's style is as crystal as a flowing stream, her characters are like rapids drawing you in but giving you enough bumps in the road to make life interesting and her plot is seriously realistic enough to jump off the page. This is a major hit and a great way to start.
Book Info:

Publication: March 1st 2018 | Harlequin Desire | The Bourbon Brother #1
Falling for the boss, or taking him down?
Savannah Carlisle had the perfect plan. By infiltrating the Abbott family's Tennessee bourbon empire as their events manager, she'd be one step closer to claiming half of the business they stole from her grandfather. Now she's not so sure. Because sexy Blake Abbott, heir to it all, is simply intoxicating. He's supposed to be the enemy. But after one long, stormy weekend, she's pregnant with his child…