Sea Glass Winter by JoAnn Ross is a cozy, small town romance that makes you want to curl up in your favorite chair to visit with some old friends and to make some new ones as you read along.
Dillion Slater came to Shelter Bay after working as a bomb disposal specialist in Afghanistan.  He is now teaching high school physics and coaching the school's basketball team.  When new student Matt Templeton tries out for the team, Dillion is thrilled to be getting a phenomenal player with a high record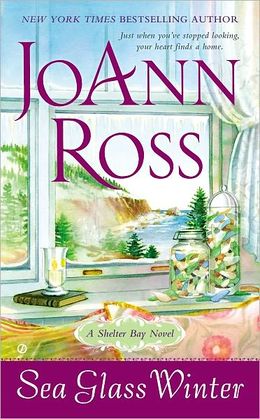 of wins for his old team.  Matt's attitude, however, is in need of some improvement, so Dillion turns to the boys mother, Claire, for some guidance.  Dillion finds Claire quite alluring but is leery of getting involved with a students mother.
Claire Templeton makes a living blowing glass into beautiful pieces of art.  She has moved her son to Shelter Bay hoping to find a better life for him and to try to keep him out of trouble like he has been getting into in LA.  When a change in schools doesn't seem to have an effect on him, Claire turns to her sons coach for help.  She finds it hard to resist Dillion's charms, but she really isn't in the market for a relationship at this time.
Despite trying their hardest to maintain a close distance, Dillion and Claire end up sharing a passionate kiss.  Will this be a start of a new relationship for these two, or will they let Claire's son come between them?
Dillion is quite a charming character!  He has a way of reaching out to Matt like no one else has been able to do in the past.  His kisses just might make Claire change her mind about taking the leap of a new relationship.
Claire is bold and brave as she undertakes raising a teenager on her own.  Her sparkling personality draws Dillion in and keeps him off balance just enough to think about forgetting his policy of not dating a student's mother.
JoAnn Ross writes the kind of romance that I love to read!  Her characters are quirky and fun and the beach setting is somewhere that I would love to live.  Unlike some other popular small town romances where the romance is kept behind closed doors, Sea Glass Winter actually has some hot love scenes.  Personally, I enjoy reading about the sex between a couple as it takes place in the romance novels that I read.  This was my first introduction to Shelter Bay, but I will definitely be returning again soon.  Even though this is a series, Sea Glass Winter reads just fine as a standalone.  If your looking for an exceptional series to become enthralled in, then you should definitely give the Shelter Bay series a try!
Book Info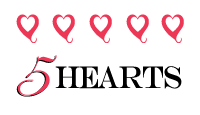 Release date: December 31, 2012 | Series: Shelter Bay (Book 5)
He was used to getting what he wanted. And what he wanted was her.
As an Explosive Ordnance Disposal Specialist, Dillon Slater had one of the most dangerous jobs in the military. Now, he's enjoying the pace of life in Shelter Bay, where he teaches high school physics. He still gets to blow things up, but as the school basketball coach he also gets to impart leadership skills. His latest minefield: fifteen-year-old Matt Templeton—and Matt's irresistible mother…
Claire Templeton moved her troubled teenage son to the small town of Shelter Bay to escape the bad influences at his school in L.A. But when his attitude earns her a visit from the handsome basketball coach, she wonders if this role model might be too much of a temptation—for her. Because though she isn't looking for a relationship, she can't seem to resist Dillon's playful charm. But what she doesn't realize is that Dillon isn't playing games—he's playing for keeps…