In Second Chance Family by Leigh Duncan, Courtney Smith want nothing to do with baseball. After the death of her husband who was a major league and learning about his betrayal and the lies not only from him but also from people she considered friends she had enough. Not only that, the media was trying to paint her as only interested in money and not caring about what he did, her so-called friends turned their backs on her, and her son was being judged and judged in school too. So she ran away with the little resources she had left and decided to make a new life for her and her children in Cocoa Beach.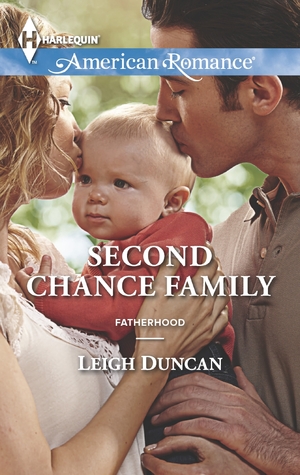 Travis Oak is a world away from what he dreamed about, which was to be a professional pitcher. But after an injury, he can no longer pitch for the major leagues, so for now he is a physical education teacher and a Little League coach, as he dreams of being able to pitch in the major leagues. He is used to helping where he can in school, especially when it comes to breaking down fights. Only this time when he goes to try and break the fight before they get in trouble the kids don't seem to want to break it up.
Courtney is worried when she is called from school and asked to go to the office immediately because her son Josh got into a fight. Josh was a nice and sweet boy, but after the death of his father and the move he seems to be getting into more fights and not caring anymore. Now she has to close her café, which she cannot really afford to do, and pack up her baby daughter Addie and go to school and try to find a way to prevent Josh from being expelled.
After reading in Josh's file that his father died the year before, Travis speaks to his friend and school principal to give him another chance. He believes that if he can get Josh to join the Little League he might be able to help channel his anger and pain towards something more productive. But if he cannot convince Josh's mother to accept, Josh may just be expelled from school. Now Courtney will have to allow her son to join the Little League in order for him to remain in school. But can she get over the fact that this is just a younger version of baseball, something that she wants nothing to do with anymore?
Well things are not going to be easy. Courtney has her reservations about baseball and anything that has to do with it. And to make things more interesting, she will be the team's mom. Which means that she will have to schedule everything the kids may need with the other parents, such as food, meetings, clothes and any trips they may take. Now she will be completely involved in the one sport she wants nothing to do with. And falling for the handsome coach who seems to only think about success and baseball is definitely not helping.
But unless Courtney reveals the truth about her past, which she has been hiding from everyone in town, she may just end up loosing a chance at true happiness. For the truth tends to come out at the most inopportune moments and ends up hurting those you most care about without meaning to.
I really liked this story, Courtney is a hard-working mom fighting to make a new life with her children. She may have looked to have a dream life to those looking from the outside, but on the inside her life was less than perfect. Her husband had a bad temper and would take out his anger verbally on her, and he would not spend any time with their son Josh. Now she is alone with a ten-year-old boy and a baby and nobody to help her. But the good thing is that she moved to a small town where once the town people get to know you, they will take care of you as she will soon learn. Not to mention a handsome man that will make sure that she is okay and will try very hard to make sure that she doesn't have to leave town due to lack of customers. And who could find a fault in having a handsome man as a customer all alone for a few minutes every other morning.
For a sweet and heartwarming read, don't miss Second Chance Family by Leigh Duncan.
Book Info:

February 4th 2014 by Harlequin American Romance Series #1488
Coaching Little League in a small Florida town is a world away from Travis Oak's dream of being a professional pitcher. But now the phys ed teacher faces his greatest challenge: keeping a ten-year-old boy from being expelled. He's got the perfect solution…until he runs up against a petite, irresistible blonde.
After her major league husband's betrayal, Courtney Smith wants nothing to do with bad boys…or baseball. But her son thinks Travis is some kind of hero, and she has to admit—it's hard to resist Cocoa Beach's most gorgeous coach. But will her secret keep Travis from having a family to call his own?