Secret Relations (Women in Hollywood) by Shelia M. Goss: I take three things into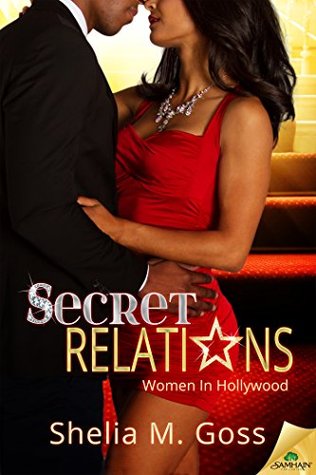 consideration before I select a new book to read; the book blurb, the cover, and the ratings from some of the author's previous works. Usually, when this criterion comes together, I like the book and sing its praises via a review. Although this book met all my nitpicky criteria, I am sad to say that it was a disappointment.
To begin with, I found the writing to be simplistic with too many details, for example:
"Sean ended the shower, dried off and placed a robe on. He went upstairs to his bedroom and changed into a pair of jeans and a Lakers jersey. He went to his home office located on the first floor."
Secondly, the two main characters, talent manager Charlotte Richards and rock-star Sean Maxwell, have very little chemistry both in and out of the bedroom. Their first sexual encounter happened very quickly, and the little sexual tension that existed between them I did to find tangible. They barely shared a conversation regarding Sean's business requirements, before he agreed to Charlotte's company representing him. Their characters did not exude warmth to each other or those around them, which made it difficult for me to form a connection.
On a more positive note, I really liked Sean's assistant Priscilla. I found her deviousness and sneakiness to be delectable and one for the record books. I also enjoyed how the book ended.
Secret Relations  falls into the romantic suspense category.
Book Info: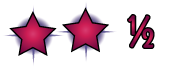 Published January 13th 2015 by Samhain Publishing, Ltd.
Charlotte Richards didn't get to be one of Hollywood's top talent managers by dating her clients. When it comes to her career, her heart is not part of the contract—no matter how enticing the star.
From the moment she steps into Sean Maxwell's fabulous home, though, the cool, professional persona she's worked so hard to build threatens to melt in desire hotter than Sean's sexy R&B lyrics.
Sean's attraction to Charlotte is nothing new, at least not to him. He fell for her the moment he spotted her at a celebrity gala years ago. Now, with his old manager kicked to the curb, it's the perfect time to bring her into his life.
The sparks between them blow Sean's plan to take things slow right off the charts. And his determination to win her runs into overtime when the ghosts of his past threaten to destroy their one chance at love.
Warning: Contains a reformed playboy determined to do things right this time, and a career woman equally determined to keep her eyes off his sexy-as-sin body. Oh well, their intentions were honorable…