Little Secrets: Secretly Pregnant by Andrea Laurence: One night, one time to break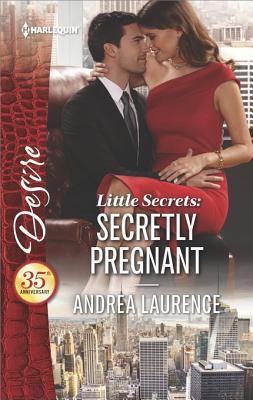 free of everything that was so prim and proper. She was only supposed to be left with a tattoo…. And the knowledge that half of her heart would be out there waiting to come back.
Emma Dempsey knew it was all fantasy. She knew that in the morning he wouldn't want her but tonight she could be his everything. Then reality hit, and she had no idea who she slept with or what she was going to do. So for now it was focus on the audit she was assigned and move forward from there.
Jonah Flynn couldn't get his mind off the butterfly. She was only supposed to be a one night stand, but she was so much more. Then he was hit by a major betrayal from his brother right before a huge business deal and now an audit. Was karma really coming to get him?
Two halves of a whole, not sure about the other but soon the truths are revealed, however will trust be the issue? Or will it more be perceptions over anything else?
OMG! Fair warning, do not expect to put this book down. Once you start you will not want to do anything other than keep reading. The biggest issue? Needing to know Noah's story as well and maybe even the third Flynn brother's story. The writing is so fluid and so swift that it will help the reader to envision the story unfolding in front of them. A secret baby, a workplace romance, untruths and of course self discovery are the themes for this heartwarming read. Now go and pick it up ☺ You won't regret it.
Book Info:

Publication: October 1st 2017 | Harlequin Desire | Little Secrets #4
Secret Identity. Secret Baby. They'd worn masks! So after one wild night with a fellow Mardi Gras party guest, accountant Emma Dempsey never expects to see her mysterious seducer again. Her only reminders are a tattoo…and a positive pregnancy test. CEO Jonah Flynn feels a strange connection to his beautiful new auditor. Her tattoo–identical to his own–explains why. They vow to keep things professional, even as desire tempts them away from their good intentions. But when everyone's secrets are revealed, will Jonah have to choose between his business, his lover and his baby?