Seducing His Princess by Olivia Gates: Jala Aal Masood is a princess, but not of the Disney variety. She lost her parents young and was raised by three older brothers and staff. It was an unusual upbringing to say the least. Then she gets involved in a hostage situation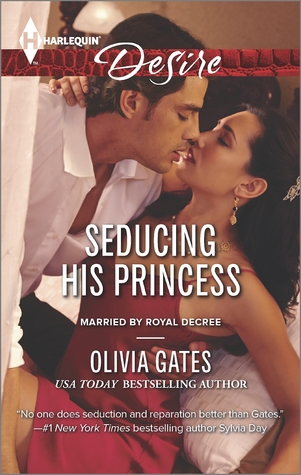 and meets the one man destined to change her life.
Mohab Aal Ghaanem is a prince, and a trained assassin. He knew there was something special with Jala from the moment he saw her, but their families were mortal enemies. What could he possibly do? Then the hostage situation arises and he is sent to rescue the crown prince, and Jala is there. Was it destiny?
After Mohab, and his team, rescue the hostages and he gets over himself, he and Jala indulge in a passionate five month romance. Including a brief engagement which she ends. For six years they fight each others memories until one day Mohab realizes he might be able to end the fight. However will six years be too long to have been living in memories? Or will true love and happiness finally break through the lies and deceptions of the past?
Ms. Gates certainly gives us a story filled with angst and heartache. It was a good bones story but in many ways lacked the detail to really get involved with the characters. This might be because it is book three in a series and it might work better with the series rather than as a stand alone as otherwise the book was well written and has some great dialogue. I will advise that it is better for those who enjoy the "sheikh" genre rather than the "regular" contemporary romance. Definitely worth a read, but again probably better after the first two books in the series.
Book Info: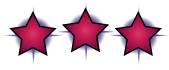 Publication: March 4th 2014 by Harlequin Desire
Mohab Aal Ghaanem once had Jala Aal Masood…and lost her. Now, as a new king, he can end the explosive feud between their kingdoms, and fulfill his parting pledge to the princess of Judar…that he would make her his wife.
Marry Mohab? Six years ago, the prince risked his life to save Jala, igniting her desires…only to betray her trust. Now the ruthless seducer is forcing her into a sham marriage. Will it mean a second chance with the man she still craves…or heartbreak when all their dark secrets are revealed?