In Silent Threat by Dana Marton, Ex-SEAL Cole Makani Hunter has returned home from an attack and being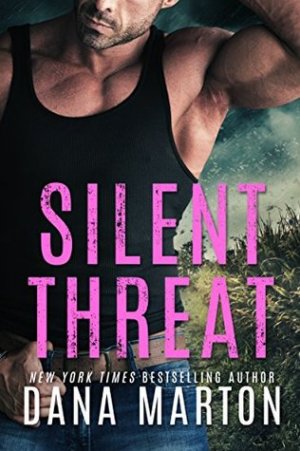 kept prisoner and tortured in Afghanistan. His commanding officer sends him undercover at a rehab facility where it's believed military secrets are being sold from to enemies overseas. There he meets Annie Murray, an ecotherapist with her own problems–she has a stalker. The more time he spends with Annie, the more he not only wants to complete his mission, but to protect her, too.
I liked the relationship between Annie and Cole. It wasn't rushed and they took the time to get to know one another. I liked that he easily accepts her quirks, including keeping a bunch of rescued skunks in her garage. She never pushes him to open up to her, allowing him to open up when he finally felt comfortable enough.
My biggest issue with the book, however, is the artistic license the author took with it. I'm all for stretching reality, as long as the situation is still believable, which wasn't the case here. First off, Cole is no longer a Navy SEAL. He keeps repeating he's only a civilian now. His CO cannot order him to go on missions anymore. Secondly, Cole's injuries have left him deaf, which I was interested in. It's not too often you come across a hero in a book with such a disability. He also has very limited use of his right arm. That being said, why would his CO send a deaf man into such a dangerous situation without any backup? He's unable to hear anyone sneaking up on him. He's unable to fully defend himself with one arm. Overall, it was an unrealistic situation which made it difficult for me to get behind.
Which brings me to Cole's deafness. It was described as complete hearing loss, not severely diminished hearing. As such, he shouldn't be able to hear anything. Yet, the author wrote this:
He was only a couple of blocks from Annie's when he passed a police car flying in the opposite direction. The lights flashed. The sirens blared loudly enough so even Cole caught some of the sound.
I might have been able to overlook it once, but then it happens again with this:
He heard a shot, but so muted, as if through a silencer.
If he had been described as still being able to hear loud noises I'd buy it, but saying he's deaf and then going on to say he can hear these two specific loud noises just didn't work for me.
I also felt there was no resolution between Annie and her grandfather. There's tension between the two throughout the whole book, then suddenly it seems like their relationship eased with no explanation. I would have liked to have known what changed to ease her grandfather's attitude towards her.
Overall it wasn't a bad book. I enjoyed the romance aspect of it. I liked watching how Annie's stalker situation unfolded and how it somewhat tied into Cole's mission. I just had an issue with believability of the story, which some people might be able to overlook. Unfortunately, I'm not one of them. If you can, however, I would recommend it to readers who enjoy romantic suspense.

Book Info: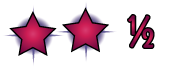 Publication: January 2, 2018 | Montlake Romance | Mission Recovery #1
A former Navy SEAL, Cole Makani Hunter has returned home from a disastrous black ops mission without his best friend, his hearing, or the use of his right arm. So when his ex–commanding officer assigns him to an undercover mission at a rehab center for vets to discover who leaked sensitive military information to an enemy, he'd rather be anywhere but there. Almost immediately, Cole finds himself at odds with Annie Murray—a peace-loving ecotherapist whose dream is to open an animal sanctuary out of her home. While the two seemingly have nothing in common, their spirited arguments soon fuel a passion for each other.
But just as things begin to heat up between therapist and patient, dangerous complications arise. So does the past—and a shocking revelation that puts Cole and everything he now holds dear in the path of a murderous traitor.