Snowbound with His Forbidden Innocent by Susan Stephens is a passionate romance for a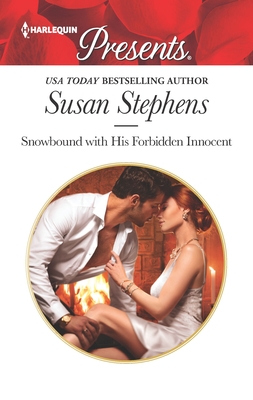 couple who take advantage of fate to explore their feelings for each other.
When Stacey Winner takes over organizing a party for wealthy businessman Lucas Da Silva, she knows it will be both exciting and a bit nerve wracking to see him again, even though she's confident she can make his party a success. Lucas is a friend of her brother Niahl, someone she had a crush on until he bought her favorite horse from her father. That was the last straw for her with her cold and distant father and she left home to make her own way, becoming a successful event planner. Though she no longer blames Lucas for the loss of her horse, it's been some years since they've seen each other and she's not the young girl she once was.
Now that Stacey is all grown up, Lucas can't deny the fierce attraction he feels for her. Their chemistry culminates in a heated and passionate night together after the successful party. Though Lucas knows he is too emotionally damaged from the early death of his parents to offer Stacey any kind of commitment, their next event together gets them snowbound at his chalet, with another chance to explore their feelings for each other. Will they admit that what they have could be the start of a real future together?
My favorite part of this story is the beautiful mountain resort setting. 'Trapped in a snowstorm' and 'best friend's sibling' are two popular tropes and the author uses them well to tell Lucas and Stacey's story. I appreciated that Stacey's brother Niahl wasn't an overbearing older brother and trusted Stacey to know her own mind.
I found that there were some boring parts, excessive descriptions and dialogue that didn't always add to the story. Plus, for some events that take place over just a few days, the characters jump to conclusions about things really quickly and make hasty decisions that could be avoided with some honest conversations. I liked Stacey's strong character and her willingness to take charge of her own life. Eventually they get their happy ending with a sweet though stereotypical epilogue. Fans of wintry romances with these popular tropes may enjoy this one.

Book Info: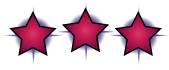 Publication: Nov 19, 2019 | Harlequin Presents |
There's nowhere to hide from their chemistry…
Stacey has worked hard to become a successful businesswoman. She won't let anyone–even frustratingly sexy tycoon Lucas Da Silva–remind her of the overlooked girl she once was.
Carrying responsibility for his worldwide company and siblings, Lucas is always in control. Especially of himself. But snowbound with Stacey, his best friend's untouched–and very off-limits!–sister, he discovers temptation like no other. And as their mutual attraction grows hotter than the fire in his luxurious mountain chalet, Lucas has never been so close to breaking the rules…