In Stay With Me by Jules Bennett, Olivia Daniels is returning to her hometown of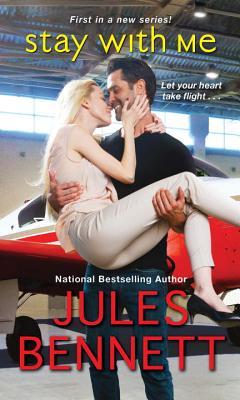 Haven. She left when she was eighteen with her mother, never having returned despite her father's asking her. Now, after his death, she finds herself a co-owner of a crumbling airport. All she wants to do is convince Jackson Morgan, her father's protégé, to sell her his portion of the airport so she can sell it and leave Haven behind for good. The only problem is Jax doesn't want to sell–he wants to fix the airport and have his young daughter, Piper, grow up with the same love of flying he gained from spending his time at the airport with Paul. When Olivia realizes he won't budge, she agrees to work with him but still doesn't want to stay in Haven. Can Jax and Piper convince her to put the past in the past and stay for good?
I'll admit I wasn't a fan of Olivia, which dragged the book down a little for me. She's so determined to become COO at her office in Atlanta that she basically snubs her nose at small town Haven. She had left with her mother, never looking back. The way it was described, her father spent a lot of time working at the airport right before they left, but prior to that it sounded like she spent a lot of time there with him and had an otherwise happy childhood. There may have been some manipulation by her mother, but at eighteen she should have been old enough to make her own choices. The fact her father asked her repeatedly over ten years to come back to visit, which she never did, also made her lose points with me. I'm still not sure why he left her half the airport when it was clear she wanted nothing to do with anything or anyone in Haven, and I was left with the feeling that while she was sad about it, she wasn't all that broken up over his death.
I admired Jax's determination to keep the airport and liked how he never backed down to Olivia's demands. He also tried his best to show her her that Haven wasn't as bad as she made it out to be. He was also a really good father, and Piper was adorable.
It was entertaining to see Olivia's friends Melanie and Jade, who came from Atlanta with her, interact with Jax's cousins and best friends, Tanner and Cash. The book clearly set up future stories between them and it'll be interesting to see how they work out.
I liked the story but I would have liked it more if I actually liked the heroine. This book would be for readers who enjoy small-town romances.
Book Info: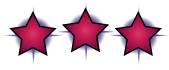 Publication: March 27, 2018 | Zebra | Return to Haven #1
At eighteen, Olivia Daniels left Haven behind and never looked back. Doggedly climbing the corporate ladder, she's finally nearing the top when her father dies–leaving her part-owner of the run-down airport that was his first love. It's a complication Olivia intends to wrap up quickly–buying out her co-owner and selling the land. Good thing her childhood best friends are with her for moral support. Because one look at her new partner is proof that her tidy plan has hit turbulence . . .
Jackson Morgan practically grew up in Haven's airport, and no one could have been a better mentor than Olivia's dad. Flight is in Jackson's blood, but his roots are firmly planted, and there's no way he's giving up the airport–not even for sassy, headstrong Olivia, his childhood crush. Coming to an agreement won't be easy, especially when the attraction between them soars to new heights every day. Love definitely wasn't on the itinerary, but is it enough to keep them together for a lifetime trip? . . .