Sugar Rush by Rachel Astor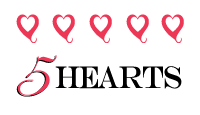 Publisher: Entangled Publishing (Bliss) (August 24, 2012)
Book Info:
Dulcie Carter has been running her family's homemade sweet shop, Candy Land Confections, on her own since her mom passed away. But business is slow and rent is high, so Dulcie knows if she wants to keep her mom's dream alive, she'll need a miracle. The annual Assembly of Chocolatiers competition might be just the thing, if she can bring herself to try creating something new for the first time in a long time.
Then she meets Nick, a molten-hot guy with a sexy smirk and an attraction stronger than any sugar rush, whose family also happens to own the big-box candy shop in town—her strongest competition for first prize. Nick's got his own reasons for needing the win, but then being around Dulcie is proving addictive.
As their competition heats up, so do the sparks between them. Can they keep their sights on winning, when love might be the sweetest prize of all?
Review:
I loved it! Sugar Rush has now become one of my re-reads books.
Dulcie and Nick are like modern day Romeo and Juliet. There is a feud between their families that does not allow them to be together, but they don't know the reason for the feud, which seems to be something bigger than them being competitors. Both their families are against them having any relationship that is not as enemies.
While trying to find the perfect recipe for winning the annual Assembly of Chocolatiers competition they become both friends and enemies. They bring out the best and the worst in each other every time they are together, but have lots of fun while having a nice conversation or while arguing, even if they will deny it.
Trying to start a relationship and keeping and their recipes secret becomes a priority for both. But just how far will they go to win the competition and each other's hearts? You have to read it to find out. 😉
If you want a fun and comfortable read that will keep you wanting to know more, this is for you. This is a book you can read while relaxing and that will definitely be nice after any stressful/tiring day.
Quotes from the book:
"They had just been starting to build a connection, and Dulcie was sure it could lead to something more. But then the families had to come along and ruin everything. No wonder Romeo and Juliet were doomed from the start."

"A good candy is like a good memory. Take people away, make them think of the best times in their lives."