Support Your Local Sheriff by Melinda Curtis: The subject and the plot outline of this story should make for a good read.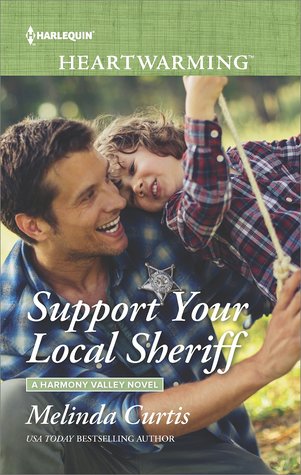 However, this is one of the rare times when I just could not get in to this story no matter how many efforts I made. It could partly have been because I had not read many of the earlier installments of the series.
The beginning was definitely touching, with Nate learning he had a son he had never been informed of. And also being confronted by Julie, whom he once had quite strong feelings for until he nearly married her sister.
From that point on, however, the book was extremely hard to stay focused on. I must apologize as I was not able to finish this story and therefore cannot give a fair review.

Book Info: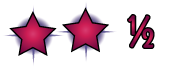 Publication: October 3, 2017 | Harlequin Heartwarming| Harmony Valley #10
With his job in jeopardy, it couldn't be a worse time for Sheriff Nate Landry's recent past to come back to haunt him. But it would take an army to stop SWAT team leader Julie Smith. The fellow cop—and sister of his ex-fiancée—wants one thing from the beleaguered lawman: custody of the toddler son that Nate didn't know he had.
He may not be natural daddy material, but he quickly takes a shine to little Duke. And then there are the feelings Nate's been hiding for years. Only now Julie's running for sheriff of Harmony Valley—against him. Time to retreat? Not if he wants a future with the woman he loves