In Tango Love by Nicole Flockton, Melinda Jones has been in love with her housemate James Brady since the day they met. It has killed her to hear him when he brings other women into the apartment and to hear them together. It has taken all she has not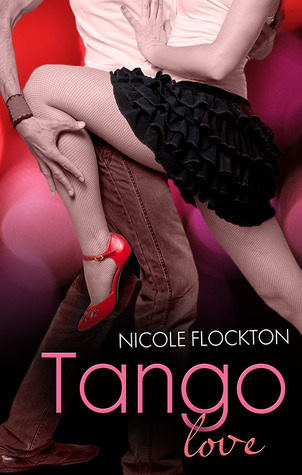 to scratch their eyes out. But she doesn't want to risk their friendship on what may not be a reciprocated love.
One night when she is at a club with her friends and she meets James at the bar, when she hears his pickup line, she believes that he is only using her to practice as usual. Until she is sending signals to a guy she likes enough to sleep with, then James steps in and ruins it for her. As she is about to get on his case about that, a tango starts to play, Melinda loves tango but she has not found anyone to dance with. Well this time James asks her to dance with him, and the dance becomes more like foreplay than a simple dance.
So much so, that they finally give in to their instincts and finally sleep together. But what seems like a dream comes true the night becomes Melinda's worst nightmare when she wakes up alone and without even a note from James. Melinda is not the only afraid of what will happen to their relationship, for James is also afraid of loosing her. And unless they are both honest about their feelings, they may just end up loosing the one true love they have both been waiting for.
For a sweet, hot and sexy short read, don't miss Tango Love by Nicole Flockton.
Book Info:

January 1st 2014 by Escape Publishing
Print Length: 45 pages
A sexy short story about being in love with your best friend — and discovering it takes two to tango.
Melinda Jones has been in love with her housemate, James Brady, since he moved in…but she has no intention of ever telling him. Except it seems James has his own plans…and they include asking her to share a sexy tango — then a little dirty dancing in his bed.
For Melinda, it's the best night of her life…until she wakes up alone the next morning. Is she destined to spend her life dancing by herself, or will James step up to be the partner of her dreams?