Tempting the player completely surpassed my expectations and blew me away; I pretty much devoured this book.
Chad Gamble Holy Smokin Hotness is what fantasies are made off, totally droll worthy – bad boy personified while
Bridget is your gal next-door sassy and fun. When these two collide they are combustible…
The writing is superb and no one does sexual tension better than J.Lynn. The chemistry between Chad and Bridget burn up the pages and is off the charts HOT.
This book is the sequel to Tempting the Best Man, and if you haven't read it yet, grab yourself a copy right now.
If you are looking for a wickedly sinful contemporary romance that is passionate, edgy and fun then look no further than 'Tempting The Player'
Highly Recommended and HJ Top pick!
Rating: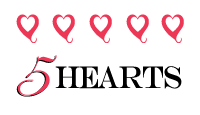 Publisher: Entangled Publishing (Brazen) (October 22, 2012)
Chad Gamble, all-star pitcher for the Nationals, is one of the best players on—and off—the field. And right now, the notorious bad boy wants Bridget Rodgers. But with her lush curves and snappy comebacks, the feisty redhead is the kind of woman a man wants to settle down with…and that's the last thing Chad needs.
When the paparazzi catch them in a compromising position, Chad's manager issues an ultimatum: clean up his act or kiss his multi-million dollar contract goodbye. To save his career, his meddling publicist says he'll have to convince everyone Bridget isn't just his flavor of the week, but his girlfriend.
Being blackmailed into a fake relationship with Chad Gamble isn't easy, especially when the sizzling physical attraction between them is undeniable. With a month to go on their arranged pretense, it's going to take every ounce of willpower they have not to fall into bed together…or in love.