In The Apple Orchard (Bella Vista #1) by Susan Wiggs, Tess Delaney has always dreamed of having a large close-knit family. She was raised by her nana in Dublin, Ireland while her mother traveled the world for her job in antiquities.
"Family and friends–not work–were the things that made a life matter."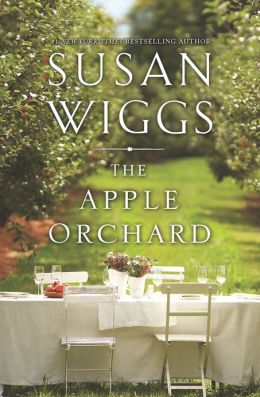 Tess now lives in San Francisco working in procuring and restoring lost family heirlooms to their owners. She feels like she's finally on track personally and professionally when out of the blue a bombshell is dropped on her. She finds out she has a grandfather in Archangel, California who has just suffered a serious accident. Oh, and she's in line to inherit half of his Sonoma estate, Bella Vista.
"Dominic Rossi looked like a dream, the kind of dream no woman in her right mind would want to wake from."
Not sure what to believe, she travels to Archangel with her grandfather's neighbor Dominic Rossi, who had also delivered the strange news to her. She is shocked to find out she has a half sister, Isabel Johansen, who has grown up at Bella Vista not knowing anything about Tess. Together they sift through their grandfather's paperwork and memorabilia to investigate the secrets surrounding their family. But the more they uncover, the more questions they have and the more mysteries they discover.
"She woke him up in ways he hadn't anticipated. It was no surprise that she turned him on, not with those looks and that attitude. The surprise was that she lit him up, made his heart remember what it was like to love someone."
Tess learns to enjoy the peace the apple orchard and surrounding property brings to her life. She can't believe she misses city life a little less each day, and feels like Bella Vista may be something she can include in her hectic schedule. She also finds herself drawn to Dominic with strong feelings she's never before experienced. It rattles her, being the cynic that she is and she doesn't know whether she should run or stay and work through her fears. The fact that he's a single dad with an ex-wife who won't let go complicates the situation further. Tess must make a decision how to proceed without hurting the people she has grown to love.
Susan Wiggs has written a story that has a little bit of something for everyone: it has love, mystery, humor, secrets, history. And I love her writing style…it's very fluid and so easy to follow that I flew through the pages. Each of the characters are intriguing and perfectly lend something special to the story as it unfolds. I especially loved how Tess and Isabel's relationship grew, and the growing pains they went through dealing with a new sibling in their life. The addition of the recipes at the beginning of some chapters is a wonderful surprise, having been pulled directly from the storyline. (And you'd better believe I'll be making some lavender scones!) I can't wait until book two comes out so I can learn more about Tess's half sister, Isabel, and keep up with what is happening in Archangel.
Book Info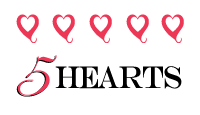 Publisher: Harlequin MIRA (April 30, 2013)
"Sometimes you stumble across a treasure when you're looking for something else entirely."
#1 New York Times bestselling author Susan Wiggs brings readers to the lush abundance of Sonoma county in a novel of sisters, friendship and how memories are woven like a spell around us.
Tess Delaney makes a living restoring stolen treasures to their rightful owners. People like Annelise Winther, who refuses to sell her long-gone mother's beloved necklace—despite Tess's advice. To Annelise, the jewel's value is in its memories.
But Tess's own history is filled with gaps: a father she never met, a mother who spent more time traveling than with her daughter. So Tess is shocked when she discovers the grandfather she never knew is in a coma. And that she has been named in his will to inherit half of Bella Vista, a hundred-acre apple orchard in the magical Sonoma town called Archangel.
The rest is willed to Isabel Johansen. A half sister she's never heard of. Against the rich landscape of Bella Vista, Tess begins to discover a world filled with the simple pleasures of food and family, of the warm earth beneath her bare feet. A world where family comes first and the roots of history run deep.
And in a season filled with new experiences, Tess begins to see the truth in something Annelise once told her: if you don't believe memories are worth more than money, then perhaps you've not made the right kind of memories.
From one of America's most beloved writers, The Apple Orchard is a story of family ties—both old and new—and of the moments that connect our hearts.