The Best Man's Guarded Heart by Katrina Cudmore: Two hurt souls, two sets of best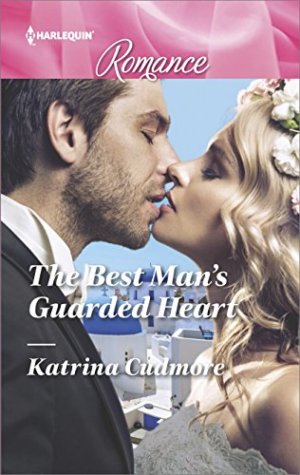 friends and one wedding, how this will end? No one knows.
Grace Chapman knew she had been hurt and she knew that affected her, she just didn't seem to realize how much that had affect her. Now doing the flowers for her best friends wedding away from all she knew and loved she had a moment to reflect. Grace just wasn't sure what she saw was what she wanted to see, especially when she met the best man.
Andreas Petrakis no longer trusted or loved. It wasn't that he couldn't but having been burned before he wasn't in the mood or the place to keep trying and keep playing with flames, instead it seemed better to lick his wounds and build his business. That is until his brother decided to get married and he met the maid of honor.
With Andreas and Grace both coming into things tattered and torn is there any shot these two have? Or will this just be one more explosion for the both of them?
There are some books that deify your expectations. A blurb doesn't do them justice but then again they can leave you so stunned (in a good way) afterwards you don't know if you could have written a better one because you just have nothing to say. In many ways this is that book. It's an amazing story of people overcoming, love and truth winning and real emotions. The story may leave you speechless but in the amazing power of love.
Book Info:

Publication: August 9th 2016 | Harlequin Romance |
The bridesmaid who can heal his heart
Greek tycoon Andreas Petrakis is hosting his brother's wedding on his private island. Ever since his marriage ended in heartbreaking disaster his own emotions have been on ice, but he's determined to be the best man his brother deserves.
Only he hasn't bargained on the early arrival of bridesmaid Grace Chapman. Bubbly, idealistic and feisty, she has no time for his frosty cynicism, and despite all his best intentions, he's soon actually enjoying the wedding! Andreas finds himself tempted by the unthinkable—letting Grace into his guarded heart…