The Cinderella Makeover by Hope Tarr is a fun and sexy continuation to the Suddenly Cinderella series.
In this book we will once again see Francesca St James, only now it's her turn to get her Cinderella story. Francesca does not believe in fairy tales or happily ever afters but after getting the vintage shoes from Starr she gets the offer to be a "fairy godmother" on the new reality TV show Project Cinderella.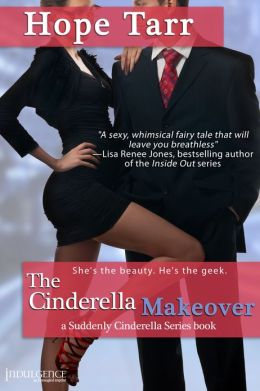 Greg Knickerbocker is known as the billionaire CEO of a tech company but he has never wanted to have his picture taken for any PR, instead his team has always been part of the image. Now as he is dumped for the hundredth time, he decides to make a change, his solution is to go on the show Project Cinderella.
Francesca cannot forgive Greg for the loss of her reputation as a professional photographer when he did not allow her to take his picture, instead giving her one of his baby pictures. But now seeing him as part of the fairy godmentor team that will help all the contestants change, she is seeing a part of him that she did not expect before.
Unfortunately, the director did the one thing she did not expect him to do, he also hired her worst enemy and the woman her last lover ran to not even ten days after their breakup Deidre Dupree. Competition runs amok, and Greg being the most geeky and least likely to win becomes their personal bet. If he wins Deidre and her boyfriend will have to cook and act as waitress for Francesca and her chosen friends. But if he looses Francesca will have to give Deidre her front row seats at Fashion shows.
As Francesca secretly helps Greg to improve and build his confidence in front of others, she also starts falling for him. While he may have thought of her as a medusa before, now he starts seeing the real her that is hiding beneath what she shows the world.
Forbidden love can be fun and dangerous, but not more dangerous than lies and secrets as Francesca will learn. Her bet with Deidre may just have her loosing the one man she truly loves if she doesn't take the risk of getting hurt more and showing her love in front of live national television.
The Suddenly Cinderella series has been fun, sexy and entertaining so far, I can't wait for the last book in this series to be released and to see how the last Cinderella will get her happily ever after.
Rating: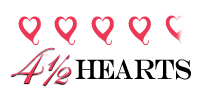 Book Info: Publisher: Entangled: Indulgence (March 11, 2013)
Fashionista Francesca St. James has agreed to work as a "fairy godmother" on the reality TV show Project Cinderella, taking contestants from geeky to dreamy. When Francesca's archrival bets she can't transform the awkwardly sweet CEO to hot in under eight weeks, Francesca accepts the challenge.
As CEO of a tech company, Greg may have billions, but what's it worth without a woman to share it with? From day one on the show though, he clashes with his gorgeous fairy godmother—yet off-set, he can't stop thinking about her. But this sexy woman is so far out of his league…and wants to change every single thing about him. It's up to him to show her it's more than clothes that make the man.
May the best man or geek win…