The Cinderella Princess by Melissa McClone: What happens when Cinderella doesn't want to be a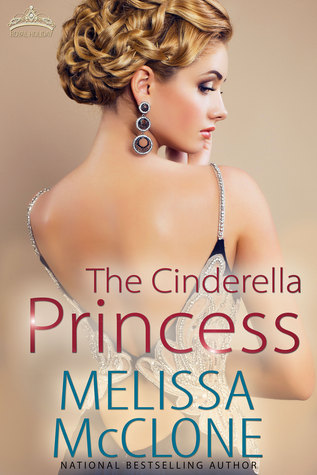 hidden secret? Will she ever be able to wear her glass slippers in public?
Emily Rodgers was an American from a broken home sent by her company to fix the ailing reality show How to Marry a Princess. The problem? A prince who just didn't want to be tamed, he was having way too much fun getting drunk and having one night stands, at least that was what the paparazzi was portraying.
Lucas Alexander Leopold Casimir von Rexburg was the sixth son, yes a prince, but so far down he wasn't even in line for succession. He was also the scapegoat for his royal family and had been for many years. So when the King, his father, gave him the ultimatum of finding a bride or being disowned he knew what he had to do.
Throw an American in with a Prince, add a children's foundation and a search for a Princess, what will happen? Will Emily figure out the truth about Luc? Will the crown Prince figure out what makes Emily tick? When it comes down to it, will royal blue come out over true love?
Fairy tales are the best tales and as grown ups we should never grow out of them. This particular tale is more than just Cinderella though, it's the reality that we live in of making judgments before we know the reality, its learning about how the other half lives, it's about the highs and the lows. The characters are so real that it breaks your heart and makes you wonder what it's like to love someone so much you would break your own heart just to see them happy.
Book Info:

Published April 2nd 2015 by Tule Publishing
Thanks to a philandering father, ad exec Emily Rodgers knows happily ever after doesn't exist. Relying on a man only leads to heartache. She takes care of herself, and work defines her life. But Emily soon finds herself in the hands of a real-life prince who defines the words charming and sexy. Not to mention reckless. If Prince Lucas doesn't find a royal bride, Emily's dream of being named a partner at the advertising firm will die.
Luc's fun-loving ways have made him a magnet for scandal. His father gives Luc an ultimatum—find a wife on a reality TV show or be disowned. Rules require him to marry nobility, but after he meets the uptight American sent to find him find a princess bride, his search for Cinderella might be over. Too bad Emily wants nothing to do with him. Perhaps he can show her that fairytale endings can happen in real life…