In The Cowboy Next Door by Marin Thomas, Johnny Cash has been looking after his siblings since he was a young man, taking over the responsibilities of a father. His mother was always on the run looking for her true love, coming home pregnant and leaving the children with her parents. His grandparents raised him and his siblings, but now that they are gone it's up to him to make sure that they are on the right path and to not loose the family ranch.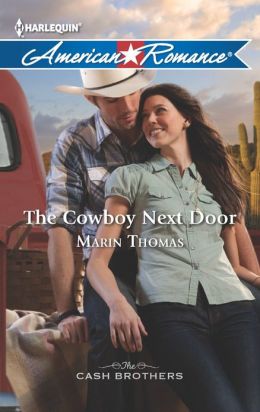 Shannon Douglas's mother left when Shannon was a baby, and she always felt that she needed to be one of the boys, otherwise how could she be part of the family and not feel left out with just her brothers and her father. Since she was a child everything that any of them did she also had to do. And now as an adult she wants to be cowgirl of the year, everyone in her family has had that trophy and she wants it too.
Shannon is the best friend of Johnny's sister, so when they find themselves in the same rodeo Johnny expects to feel the same protective feelings towards her but things have changed, Shannon is a fully-grown woman, something that his mind and body immediately realize. Due to her sponsorship commitments, Shannon is traveling and pretending to be in a love affair with C.J. Rodriguez, a cowboy also wanting to take the national title and trophy. But when Johnny finds Shannon fighting with her supposed boyfriend right before her ride, he knows that he must stop Rodriguez and help her focus.
At first Johnny won't admit to the attraction and chemistry between them , he is nine years  Shannon's senior and in his mind he would be robbing the cradle. But when they find themselves in a bar and drinking a few beers, before Johnny knows it he is dancing with Shannon and then taking her to her hotel room. At first he believes that he can be noble and walk away, but when she starts undressing and asks him to join her in the bathroom, his entire will to leave disappears without him noticing.
A one-night stand that he believes was a mistake will make Johnny be cruel to Shannon the next morning, breaking her heart. When she gets injured during a ride and breaks a bone, she now will face more opposition from her family to continue her quest for the title and she will be facing a few painful weeks trying to recuperate before she looses her chances at the title completely.
With the help of Johnny Shannon will continue training and trying to get over her fear she developed after the accident so she can win the title, but that may just cost him his job and the only chance he had of saving his family's ranch from being taken by the bank. Tough decisions this cowboy will have to make. Either he helps his true love get her dreams while he is deadly afraid for her life and safety and risk his family ranch, or he doesn't help keeping his job safe but loose her for his lack of faith.
Another great book by Marine Thomas, I can't wait for the next installment in the Cash Brothers series and see who is next to loose his heart from this very handsome and heartbreaking playboys.
Book Info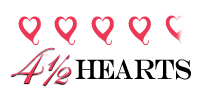 Publication Date: July 1, 2013 | Series: Harlequin American Romance (Book 1459)
She Doesn't Need His Protection!
Hard working cowboy Johnny Cash has always been a protector to his little sister's best friend, sweet but tough cowgirl Shannon Douglas. It's pretty crazy for girls to ride bulls—yet it's her life to live. Then he realizes he's got some purely male instincts toward her, too. But absolutely no way can he fall for his boss's daughter—if he loses his job, there'll be hell to pay at home….
Shannon was raised to be strong and independent. She wants a national title so bad she can taste it—and she needs Johnny's help. His protectiveness drives her crazy…the same way his kisses do. But she's not about to hang up her bull rope because of him! Her heart says he's the one—but her own stubborn streak might push away the only man who might actually understand her.