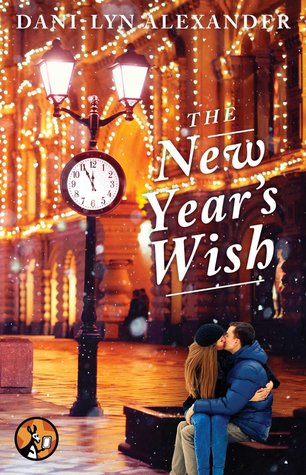 The New Year's Wish by Dani-Lyn Alexander is a short but cute story. If you're in the mood for some light reading material, this is the book you want to grab. The writing flows easily and the characters are simple yet fun.
Olivia's trust fund is running low, so she decides to get a job in the corporate world. Only one problem…Olivia has never had a job before and she's kind of a mess. She shows up late for her interview and on top of that, her clothes get ruined, making her look like a disaster. The lady who was supposed to do her interview leaves and asks Garrett to take care of Olivia. He's supposed to send her on her way but ends up seeing something special in her and offers her the job of being his temporary assistant.
Olivia messes up the most mundane tasks, but always has a smile on face. I really enjoyed her character.
"Her warmth and compassion were reflected in those big blue eyes every time she looked at him."
Garrett starts to really understand how special Olivia is when she takes time to spend some time with his daughter, Gracie. I loved the interactions between Gracie and Oliva.
With this being a short read, there were a few details that the story skipped over. The relationship between Garrett and Olivia didn't really have a chance to blossom. The relationship wasn't shown, it was stated. I needed to see more interactions between these two and more communication that didn't involve work. Overall, this is a 3-star read.

Book Info: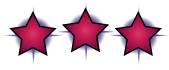 December 1st, 2015 | PocketStar |
Typing out memos is anything but torturous when your boss is this hot! Dani-Lyn Alexander's irresistible new yuletide romance is a lighthearted office romp that will make you long for the company holiday party.
Olivia Calloway isn't cut out for the nine-to-five life. She's a born entrepreneur. She just has to figure out her soul's true calling—and she's given herself until the clock strikes midnight on New Year's Eve to do it. With her trust fund dwindling and only two and a half months to go, she takes an assistant position at prestigious law firm Harris & Harris. The problem is, Olivia's a terrible employee—incessantly late, forgetful, and clumsy. Not that her gorgeous new boss Garrett Emerson seems to mind. Beautiful, charming Olivia has been on his mind ever since she ran into him, literally, sprinting to the interview. But Olivia's first big assignment—to plan an elaborate last minute New Year's Eve party for the entire company—could make or break her job entirely. With Ms. Harris herself demanding perfection, a jealous office rival rooting for Olivia to lose, and even Garrett dreading the affair, can Olivia finally prove herself—or will an unforeseen complication send her back to the drawing board? All she wants for the holidays is to be her own boss—and to ignite the flirtatious sparks between her and Garrett…so she can file their relationship under love.