The Night That Started It All by Anna Cleary is a sweet and heartwarming story; her heroine Shari may just be someone you can relate to easily.
Shari Lacey is a children's book author and an artist. Although she has only sold one book so far she hopes to sell more. But after her recent fight with her ex-fiancée she doesn't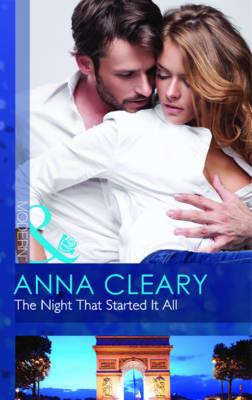 want to see anyone, especially let anyone  see her, but she has to go to her brother's birthday party where she will have to mingle, see and be seen, even if it is in disguise.
Luc Valentin is trying to find his good for nothing cousin Remy Chenier who has stolen from the company, but has had no luck finding him and his only chance of knowing of his whereabouts is by going to see his other cousin, Remy's twin sister. With a board meeting approaching he knows he will not have a lot of time to save his cousin.
To both Luc and Shari's surprise they find themselves instantly attracted when they first see each other at the party. And even if Shari thinks she won't be able to respond to a man after everything she has been through she is surprise to feel something this strong for a complete stranger, That is until they have a short interlude and Luc find's out that Shari was Remy's fiancée, which he cannot easily forgive.
But consequences are bound to come from their very short-lived affair. And now Luc will have a hard time trying to keep Shari with him in France or risk loosing her and their child forever.
I related to Shari not in all her actions, but in many of her favorite pastimes and things she likes. Maybe you will too. 😉
Rating: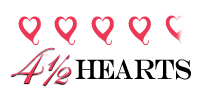 Book Info: Published January 4th 2013 by Mills & Boon
The consequence of desire…Shari Lacey has never been the kind of girl to have a one-night stand – until she meets sexy Frenchman Luc Valentin and is simply bewitched.i??But one night in Luc's arms changes her life completely – in more ways than one…The epitome of French cool, Luc thinks he'll never see stubborn Australian Shari again. Her arrival in Paris means they can pick up where they left off – primarily in the bedroom!i??That is until Shari informs him that their one night together has started a chain of events that could bind them together for ever…