The Nine Month Plan by Wendy Markham: Nina has a plan-in one year she's leaving for a trip around the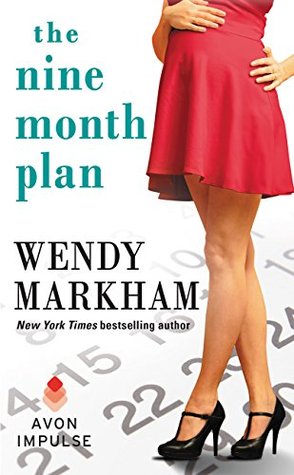 world. She wants to get out of Queens after spending a large portion of her life basically raising her siblings after their mother's death. Now it's time for her to finally do something for herself.
Nina's best friend, Joe, makes it clear he wants a baby. When he initially asks her to be the mother, she balks. She spent time raising her siblings; she doesn't want to raise any more children. When Joe makes it clear he's willing to raise the child on his own, Nina considers helping him out.
There were some aspects of the story that I enjoyed. I liked that Joe and Nina had such a close friendship. I liked that Joe was always there for Nina's family, including paying her father's medical bills and taking over at the pizza restaurant after his heart attack.
Then there were some aspects I didn't care for. Unfortunately, these made up the bulk of the story. Even though he said he was joking around with Nina, Joe kept pushing the baby issue. It felt like he was pressuring her to say yes. It would be one thing if she volunteered, but he basically pushed her into agreeing, even knowing that she wanted to leave to experience the world. I also believe that Nina caved into Joe for the wrong reasons. She felt that she owed him for helping her family out and that having his baby would be payback. If she wanted to have the baby, it should have been because she genuinely wanted to help him out, not because she felt she owed him something.
Nina is willing to sacrifice her dreams for Joe's. While it's somewhat honorable, I felt bad for her. As long as she could remember she wanted to travel, and she gave it all up for him. Joe, on the other hand, didn't seem to sacrifice anything for Nina in return.
The story is somewhat predictable, but if you like stories about friends turning into lovers, you may enjoy The Nine Month Plan by Wendy Markham.

Book Info: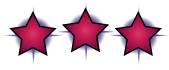 Publication: October 13, 2015 | Avon Impulse |
Nina Chickalini has been waiting all her life to get out of Queens, but something always holds her back. If it isn't the four siblings she raised almost single-handedly, it's the neighborhood pizzeria she's running so Pop can take it easy. At last, she's counting down mere months, instead of years, until she'll be free to embark on her grand adventure.
Leave it to her best friend, good old reliable Joe Materi, to wait until now to make an incredible request.
Have his baby? The last thing Nina needs is another reason to feel tied down. But how can she refuse the man who's always been there for her? Getting in the family way turns out to be easy, and suddenly she's seeing her old pal in a whole new light.
The clock is ticking, her bags are packed, and Joe—muscular arms cradling a baby, sexy voice crooning a lullaby—isn't part of the plan. So why does Nina feel as though she's already embarked on the adventure of a lifetime?